Louis Tomlinson Reveals His Mum Asked Him To 'Get Back In Contact With Zayn' Before She Died
21 July 2017, 15:17 | Updated: 21 July 2017, 15:29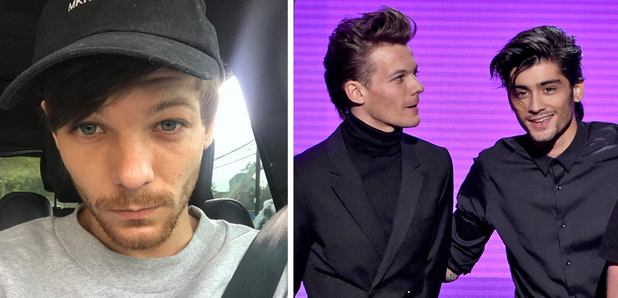 Louis opened up about his mum's wishes for the first time.
After Zayn made the decision to part ways with One Direction, he and former bandmate Louis Tomlinson had a fractured relationship. Their feud was very well publicised, but this year it appeared that things had changed.
Now, for the first time, Louis has revealed that he got back in contact with Zayn as it was one of his mum's last wishes before she passed away in December 2016.
> WATCH: Louis Tomlinson Reveals His New Single 'Back To You' Is NOT About His Real Relationship
Speaking to a tabloid, Louis explained, "You've got to get back in contact with Zayn. Life's too f*****g short". A mother's intuition is just f*****g crazy. It always felt supernatural to me. My mum always knew what I was feeling and what I wanted."
"I can't stand to hold a grudge with anyone. It doesn't sit with me right. If there is any animosity, just clear the air. I met up with him and it was nice."
"I would always see the good in Zayn and also watch him shoot himself in the foot with some of his decisions, but he's just a little misunderstood."
Sources had previously claimed that Zayn had been in touch with Louis after his mum passed away and offered his support. At the time, a source revealed, "Zayn has been in touch with Louis privately, and will continue to offer his support that way.".
After releasing his brand new single 'Back To You' alongside Beb Rexha and Digital Farm Animals recently, Louis told us exactly what his 1D bandmate Niall Horan thought of it the first time he heard it and Louis' impression is amazing...
So all the One Direction lads are doing pretty well for themselves atm eh! Louis has got his new single out, Niall's been releasing new music, as has Liam and Harry has put out an album and is about to be seen by millions of people in his debut acting role.
We always knew they were super talented!
Whilst you're here, check out what happened when we asked Harry Styles whther he was gonna be the next James Bond recently...
Download The Capital App For All The Latest Louis Tomlinson News Plus Loads More Other Bits Of Hit Music Goodness