Lorde On Potential Taylor Swift Collaboration: "The Sky Is The Limit" - Audio
19 February 2014, 07:00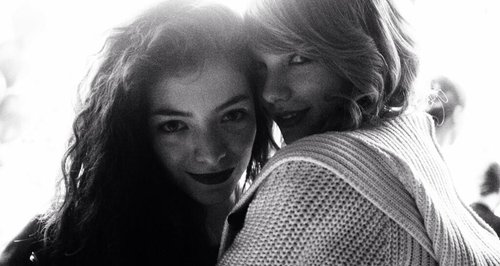 The 'Team' singer says she admires how far Taylor is willing to push her music in different directions.
Lorde has opened up about whether she would collaborate with Taylor Swift in the future, and says their different musical styles could easily complement each other.
Lorde on working with Taylor Swift on a song...
The 'Royals' star chatted exclusively to Max on her Capital show this week, and says the "cool" thing about '22' star Taylor is how adaptive her style of music is.
"Yeah we are [different]," Lorde explained to Max. "But I think the cool thing about Taylor is she is pretty willing to go a lot of places with music.
"I think that last record ['Red'] in particular, everyone was like 'Woah', a lot of ground has been covered," she added. "And I think with an artist like her the sky is the limit. But I don't know."
The pair have become fast friends over the past several months, with Lorde admitting they are in close contact through texting despite their hectic work schedules.
Keep it Capital Monday to Thursday from 10pm and Sundays from 7pm for Max's show.