Lily Allen Admits She Regrets Cheryl Cole Feud: "She's Got Balls"
30 April 2014, 10:51 | Updated: 30 April 2014, 10:59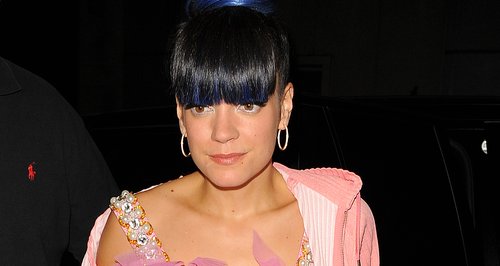 Allen admits she regrets arguing with the 'Fight For This Love' star.
Lily Allen has revealed that she regrets her feud with Cheryl Cole.
The pair started arguing in 2006 after Allen criticised Cole on the B-side of her debut single 'Smile'. The former Girls Aloud star then responded by calling her a "chick with a d***".
"I wish that whole thing hadn't happened. I like Cheryl," she told Q Magazine.
"She's good on 'The X Factor', she's pretty and she's got balls. I like women who do well."
Allen also confessed that she is starting to regret namedropping the likes of Rita Ora and Cara Delevingne on her new album 'Sheezus', adding: "In retrospect, I probably shouldn't have done that.
"I know Cara and I keep meaning to write to her and to Rita to say, 'FYI, this song's about to come out and I'm really sorry but it's what you represent and not who you are as a person'."
The star releases 'Sheezus', which includes the singles 'Hard Out Here', 'Air Balloon' and 'Our Time', on 5th May.
You may also like...