Lily Allen Reveals Real Reasons For Comeback: "I Missed The Free Clothes!"
29 April 2014, 10:20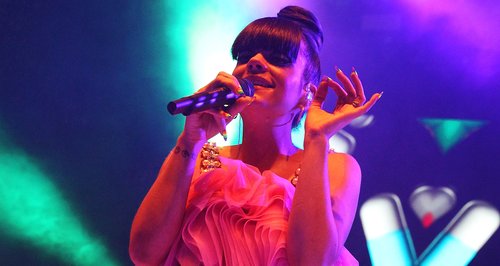 The singer admits she returned to music because she missed the benefits of fame.
Lily Allen has revealed that she returned to music because she missed the perks of being a popstar.
The singer confessed that she didn't enjoy staying at home and missed the benefits that come with fame.
"I wasn't good at staying at home all day, it didn't suit me," she told Glamour Magazine. "I'm creative, it's just who I am… I missed the positive feedback about my music from my fans.
"I missed the rush of performing. I missed the free clothes and handbags and the good tables in posh restaurants. I did!"
As well as revealing that the decision to release new music was "tough" and "a scary adjustment... for the children", Allen also admitted that she feels let down by other women for the backlash she has received.
"I do feel betrayed by my sex… People have got their own agendas these days," she explained. "It's obvious when it's about ego and them wanting to sound clever. It's sad. Exhausting.
"Your own sex, in the name of feminism, hitting you back down. But I'm not gonna censor myself. I'm not gonna be beige."
Allen releases her new album 'Sheezus', which includes the singles 'Hard Out Here', 'Air Balloon' and 'Our Time', on May 2.