Lily Allen Talks About The Video For New Song 'Hard Out Here': "It's Done The Trick!"
15 November 2013, 10:52 | Updated: 15 November 2013, 10:54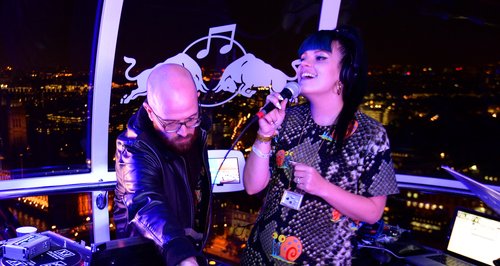 The singer talks to Capital about her comeback single and the impact it's had online.
Lily Allen has revealed that she wanted her musical comeback to be something special and the whole point was to make a video that would go viral.
The singer came back this week with the song 'Hard Out Here' and released a NSFW video complete with disses at Twerking and Robin Thicke's 'Blurred Lines'.
"You know I've been away for four years and people have been sort of anticipating what I was going to come back with," Lily explained. "I wanted to make a video that made people want to talk and to share it.
"It's not meant to be a conventional single release. The whole point was to do a viral and for people to talk about it and share it on the Internet, and it's done the trick."
Listen to Lily Allen speaking to Capital's showbiz reporter Kevin Hughes at the Red Bull Revolutions in Sound event in London last night below:
Lily Allen Talks About Her 'Hard Out Here' Video
The singer will also be aiming to hit the number one spot on the Vodafone Big Top 40 this weekend with her cover of Keane's 'Somewhere Only We Know'.
Tune in to Rich & Kat from 4pm on Sunday (17th November) to see where the song finishes.