Lily Allen Reveals Process For Selecting New Album Songs – Listen
2 March 2014, 07:00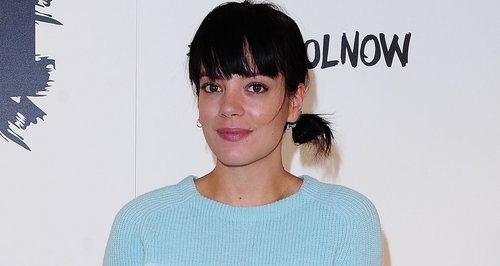 The 'Hard Out Here' singer speaks to Capital about forthcoming record 'Sheezus'.
Lily Allen has been speaking about the process of selecting tracks on her new album 'Sheezus' and said it all comes down to listening to nothing else but her own music.
Lily Allen Talks To Capital About New Album 'Sheezus'
The UK singer told Capital's showbiz reporter Kevin Hughes she will put all her tracks on play wherever she can and if she finds herself hitting the skip button – it's a good indicator to not include that particular track.
"That's kinda how I know how to put the album together. At the moment I'm not really listening to anybody else's music but my own – in the car, at home," Lily explained.
"As soon as you get to one and you're like fast-forward you're like, maybe don't put that one on."
This week, Lily's been speaking about the title of her album and said it isn't a "p*** take" of Kanye West's 'Yeezus'.
She did however confess that she's terrified of a phone call from the rapper any day.
Lily releases new album 'Sheezus' this spring.
You may also like…