Lily Allen Returned To Music Due To Boredom: "I Needed Somewhere To Put My Creativity"
3 February 2014, 11:08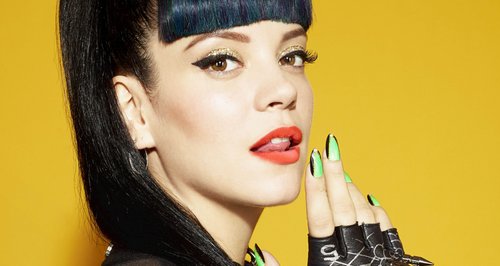 The 'Air Balloon' star also says she now takes her children into account when writing music.
Lily Allen says she returned to music because she got "bored" being a stay-at-home mum and needed somewhere to put her creativity.
The 'Hard Out Here' singer returned with a new single last November after retiring from music back in 2009, and has now explained her decision to stage a comeback.
"Why did I choose to come back? I ran out of money!" Lily joked on NRJ Radio in France over the weekend. "No, I'm joking! I thought I'd be a really happy mum just sitting at home, playing with my kids, that was my dream.
"I love my children but I'm a very impatient busy person naturally, so two babies, neither of them can talk, it was quite boring!" Lily explained. "I didn't realise how much of a creative person I am and that I need somewhere to put my creativity."
The UK singer-songwriter also explained that she is more conscious of her music and song lyrics now that she has become a mother.
"When I write music now I'm conscious that I have two children and they're going to hear it," she added. "I can't be too sexy or gross or rude because that would be embarrassing for them."
Lily Allen will release her new single 'Air Balloon' on 2nd March.