Kylie Minogue - 'Into The Blue' (Official Video)
3 February 2014, 10:04 | Updated: 27 March 2017, 16:31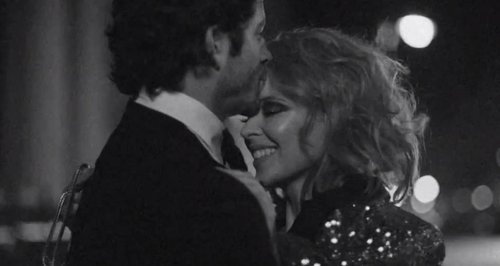 The 'Time Bomb' star is back with the romantic and emotional video for her brand new single.
Kylie Minogue is back with the steamy romantic music video for her new single 'Into The Blue'.
The 'Spinning Around' singer has teamed up once again with director Dawn Shadforth for the new video, after working with her before on videos for her hits like 'Chocolate' and 'Can't Get You Out Of My Head'.
The video co-stars French actor Clement Sibony as Kylie's love interest and features scenes of the pair madly in love in a hotel room as well as struggling with their emotions back in the real world.
Kylie Minogue will release 'Into The Blue' as the lead single from her album 'Kiss Me Once' on 9th March, with the album expected to follow on 17th March.