Kylie Minogue Jokingly Blames Sia For Sexy Songs On New Album 'Kiss Me Once'
14 February 2014, 11:39 | Updated: 27 March 2017, 16:31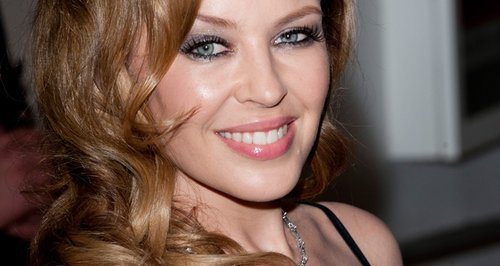 The 'Timebomb' singer talks about the sexual nature of the new tracks on her twelfth record.
Kylie Minogue has opened up about the sound of her new album 'Kiss Me Once', and blames executive producer Sia for the sexual nature of many of the tracks.
The 'Into The Blue' singer returns with a new single and her twelfth studio album next month, and says it was a "dream come true" to work with 'Wild Ones' singer Sia on the record.
"Sia is executive producer with me, which is amazing and a little dream come true," the singer revealed to Daily Star this week. "There was a certain point on the album where she said, 'We need some sex on there, we need a hot song'.
"Next thing I know there's 'Sexy Love', 'Sexercize' and 'Les Sex'," the Australian pop star laughed. "I thought, 'I can't really do that', and then I thought, 'Yeah I really have to do that because they're all great songs'.
"I couldn't call them anything else, because that's what they are," Kylie added.
Kylie Minogue releases new single 'Into The Blue' on 9th March with her album 'Kiss Me Once' following on 17th March.