Kylie Minogue Wants Prince Collaboration: "It Almost Happened Years Ago"
17 March 2014, 12:17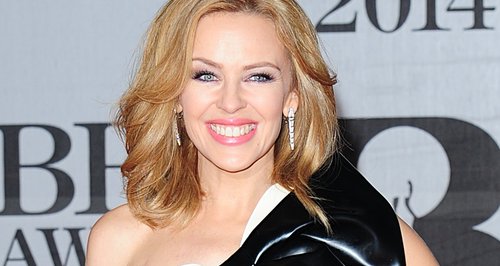 The 'Kiss Me Once' star reveals her dream collaboration from launching her new album.
Kylie Minogue has opened up about her love for 'Purple Rain' singer Prince and says the pair almost collaborated on a song together years ago.
The 'Into The Blue' singer, who launched her twelfth studio album 'Kiss Me Once' this week, says she admires the US pop star so much and has always wanted to get into the recording studio with him.
"I would love to sing with Prince because he was my obsession as a teenager, literally," Kylie revealed to PA this week. "I might have paid for his car because I went to see 'Purple Rain' so many times.
"I have met him, we actually almost did work together years ago," the Australian pop star explained. "I went to Minneapolis and saw his studio, his set-up and everything but it didn't go any further.
"There's a lot you could learn Prince for sure," she added.
Kylie Minogue launched her new album 'Kiss Me Once' this week and has just announced details of her brand new UK and Ireland tour.