Kelly Rowland Defends Beyonce's New Song 'Bow Down' And Is "Excited" For New Album
2 April 2013, 14:01
The Destiny's Child singer leaps to the defence of her bandmate following recent criticism of the track.
Kelly Rowland has come to the defence of her Destiny's Child bandmate Beyonce and her new song 'Bow Down'.
Last month, the 'Crazy In Love' star surprised fans when she unveiled the new song with many stars, including Nicole Scherzinger, criticising the aggressive nature of the lyrics.
"She is an artist. She is allowed to express herself however she wants and I think that there's nothing wrong with that," declared Kelly to Shade 45. "I also know, because that is my sister, I have heard everything else on the record."
Her 'Survivor' girl group member also said that she can't wait for Beyonce's fans to hear what she has planned with the new album and told them to expect something special.
"I'm just excited for what she has in store for her fans," she added. "I think that's what's so beautiful about B is she always wants to make sure she has something special for her fans and I can't wait till they hear all of that."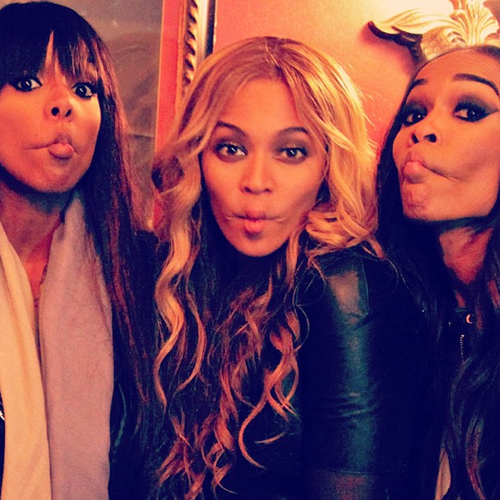 It has also been revealed that Beyonce is planning on recording a cover of Amy Winehouse's 'Back To Black' for the soundtrack to the new Great Gatsby movie.
Meanwhile, Kelly Rowland recently confirmed that she will be releasing her new album 'Talk A Good Game' on 3rd June.