What If... Kanye West Was President? 13 Things That COULD Happen If Kanye Runs
2 September 2015, 14:16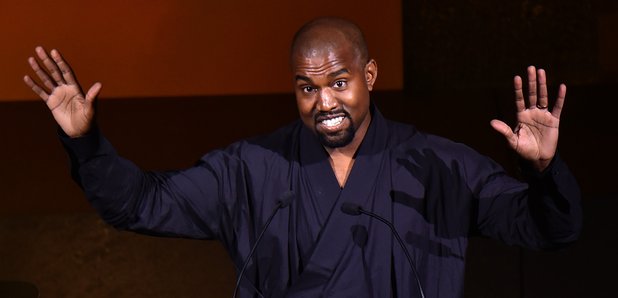 Fresh from 'Ye announcing his plans to run for office in 2020, we take a look at what the future could hold with Mr. West in the Oval Office...
The MTV VMAs was as controversial and entertaining as ever this year but the moment that TRULY stood out - and went viral online - was Kanye West's declaration that he wants to run for President Of The United States in 2020.
Through a 12-minute long speech while picking up his Video Vanguard Award, 'Ye made his intentions clear and, while no one's entirely sure how serious the rap star is, it got us to thinking about what the world would be like with Kanye as the most powerful man in the world.
Sit back and let us paint you a picture of what it might be like to live in the United States Of Kanye...
1. Kim would end up as the First Lady - so we could get to watch a revamped version of her reality show... Keeping Up With The First Family!
Just IMAGINE all the juicy gossip that we'd get if the Kardashian clan took up residence in the White House.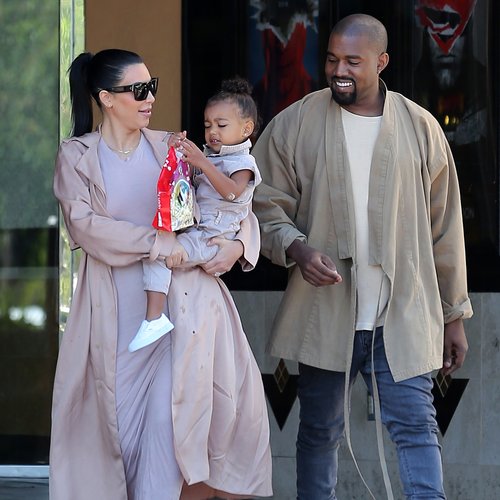 Picture: Splash
2. Yeezy clothing and shoes would be COMPULSORY for all school children
No more queuing up outside shoe shops to get your hands on these rare sneakers... this could be where your tax dollars go!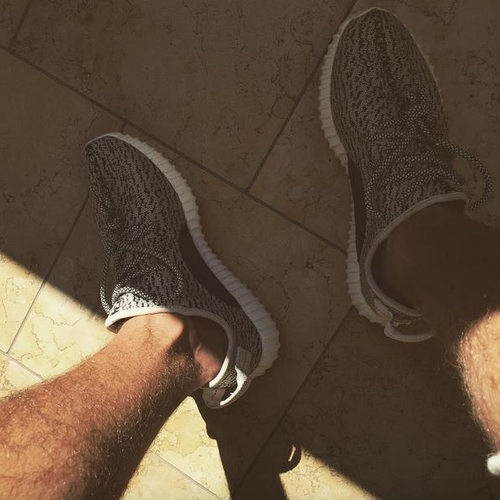 Picture: Twitter
3. The Oval Office would be FULL to the brim with Grammys, BRITs and Billboard Awards...
Although Kanye may need to invest in a few new shelving units for the most FAMOUS office in the world, a man needs his bling around him after all.
Picture: Getty
4. Jay-Z would TOTALLY be Kanye's running mate… and maybe even the Veep?
We would LOVE to see Hova campaigning alongside his 'Watch The Throne' partner. And Jay-Z as the Vice-President? Sounds like a winning combo to us!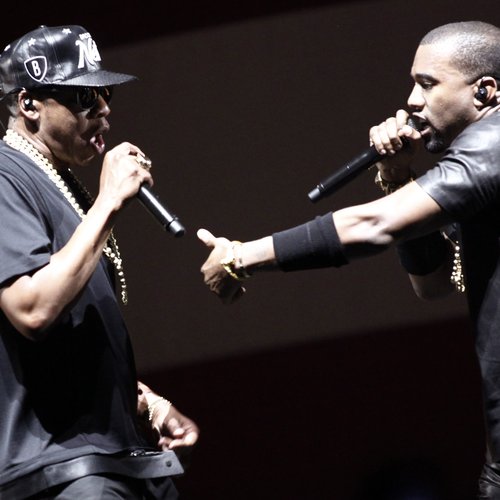 Picture: Getty
5. There'd be a NEW national holiday in honour of his wife Kim… the most beautiful woman in history!
While chatting with US station Hot 97, Kanye declared Kim as being "arguably [the most beautiful woman] of human existence". So we TOTES think National Kim Day wouldn't be far behind his election…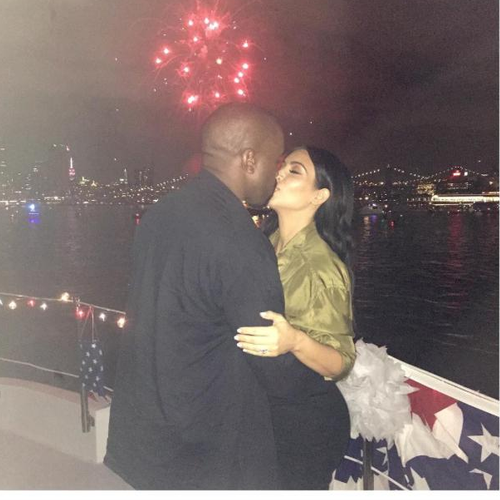 Picture: Instagram
6. North's face would end up on the US currency. Because she is Kanye's bae after all
Plus let's face it North is PRETTY much the cutest kid in the world. And sassy as hell too.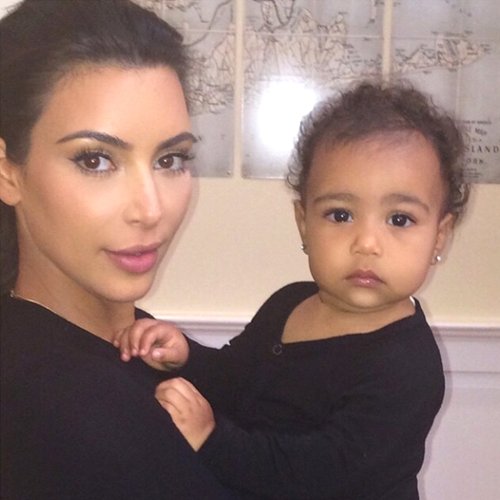 Picture: Instagram
7. Fashion theory would be a required subject at school, and Kanye would BAN bootcut jeans forever
Because Kanye knows what looks good, and the rest of America needs to learn from the master!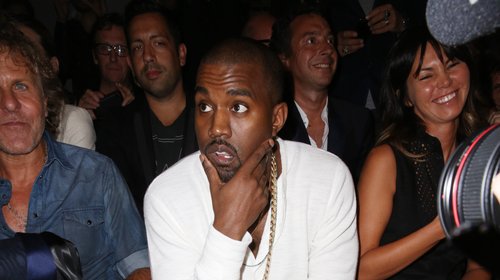 8. It'd be the first time we have a US President who MAY or may not be from the future...
"I see stuff from the future, and I'm such a futurist that I have to slow down and talk in the present," Kanye once declared. To be fair… a president with knowledge about the future might not be the WORST idea in the world.
9. All street signs would have to be raised up a couple of feet or more
Because Prez West is NOT allowed to whack his head on a sign. It ain't a good look for the POTUS!
10. Could Kanye could get Democratic nominee Hillary Clinton to serve as his Chief Of Staff?
That could lead to some SERIOUSLY interesting meetings! We can just see Hillary and Kanye having a rap-off on the White House lawn...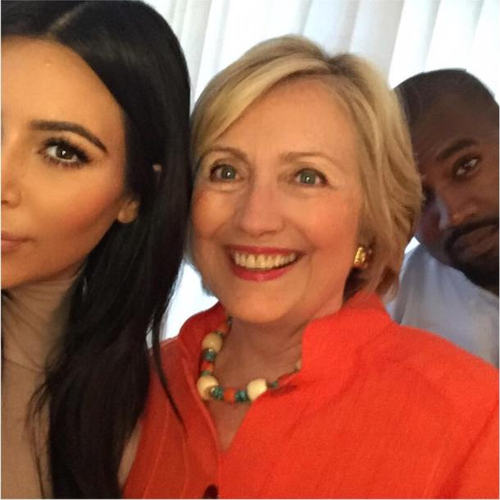 Picture: Instagram
11. Every kid in the country would be encouraged to pursue art, creativity… and their dreams!
Because if there's one thing Kanye wants you to know it's that you should ALWAYS believe in yourself.
12. Pictures of the new President Of The United States smiling would be BANNED
Because Kanye does NOT like to smile. Like, he REALLY doesn't.
13. Oh, and Taylor Swift would be extradited for crimes against Beyonce!
We're joking... hopefully.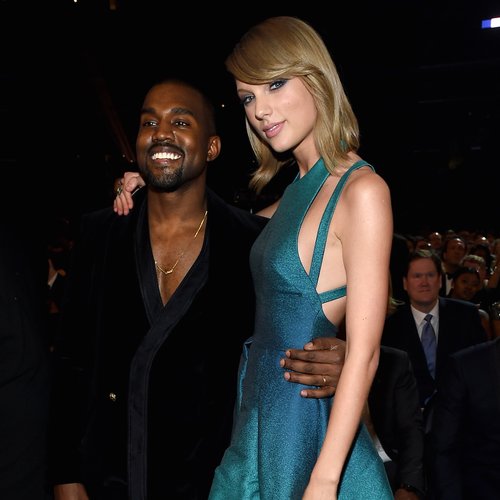 Picture: Getty
What do YOU think? Would Kanye West make a good President Of The United States?
You may also like...
WATCH: Kanye West In The Video For 'FourFiveSeconds'