Kim Kardashian And Baby North To Join Kanye West On Upcoming Tour?
19 September 2013, 10:37 | Updated: 19 September 2013, 10:41
The 'Bound' rapper will be accompanied by his family as he heads out on the road.
Kim Kardashian is reportedly set to join boyfriend Kanye West on tour next month.

The couple will also bring along their new baby girl North, according to RadarOnline.
The rapper heads out for his first solo tour dates in five years next month, kicking things off in Seattle on 19th.
"Nori will be back at the hotel. The new parents don't want her to be exposed to a lot of people, and random strangers," a source told the publication of the toruing plans.
"Kim thinks she and the baby will remain with Kanye throughout the North American leg, but life on the road is going to get very old, very fast," they added. "Kim is used to being the center of attention, even though she has a baby, some things will never change."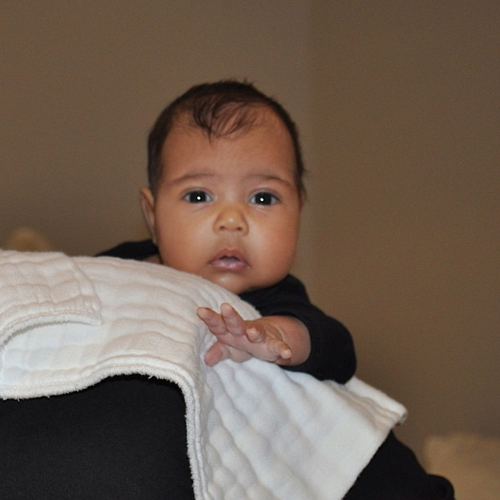 The reality show star is expected to join Kanye at major cities with talk that Kanye doesn't want more than three days to go by without seeing his family.
Meanwhile, Kanye's recent TV performance on Jools Holland received high words of praise from Adele who confessed her love for the rapper's music.
Kendrick Lamar, who performs at the iTunes Festival 2013 tonight (19th September) will head out on Kanye's tour.