The Real Cost To Manufacture Kanye West's £70 Pablo T-Shirts Will Actually Make You Sick
23 August 2016, 16:15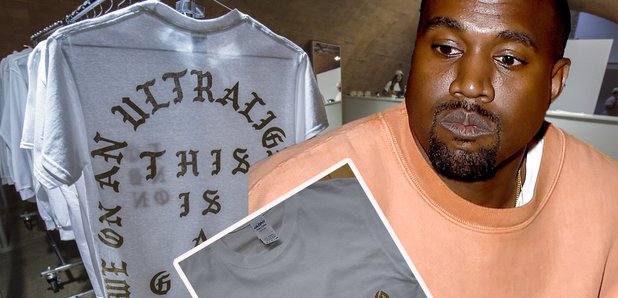 He's selling them for £70 each and making a total KILLING on every single one.
If you queued up for hours and dropped most of your monthly paycheck on Kanye West merch at his pop up stores last weekend, read on at your peril...
Because it turns out that that T-shirt you spent £70 on? Well, it costs less to make than your daily meal deal.
Eagle-eyed shoppers noticed that Kanye's Pablo merchandise is actually printed on cheap-as-chips Gildan cotton shirts… and you can pick up a plain one for a mere £2.50 on eBay
Yes, you did read that right. The tiny bit of text that's been screen printed on Kanye's tops racked up the price by £67.50.
The Life Of Pablo pop up store in London saw fans queueing up forhours to get their hands on the exclusive merch – and many were less than impressed to find out that the extortionate goods were actually cheap tees.
A customer told the tabloids, "I queued up for hours to get in to Kanye's shop and I was so excited to get one of the limited edition London T-shirts. However, I'm not so excited about my purchase now I know it's basically a cheap T-shirt with a print.
"Kanye couldn't even be bothered to pull out the label and put something of his own in there. I'm gutted, to be honest. Really gutted."
So don't be too disappointed if you didn't manage to get one – your Gildan bargain top is exactly the same without the print.