#Random - Kanye West Apparently Rapped His Entire New Album To Seth Rogen In A Limo
11 December 2014, 15:59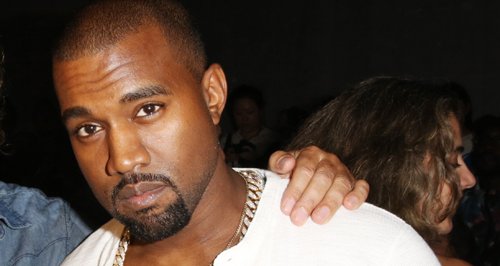 Because when you're Kanye West, it's totally normal to make an actor sit in a limo listening to your new music for two hours…
There's pretty much nothing left that Kanye West can do that would surprise us, so it's totally normal that he grabs passing Hollywood stars to join him in a limo and listen to the entirety of his new album. Totally normal.
Yep, Kanye West apparently grabbed Seth Rogen in a hotel lobby and treated him to a live performance of all of his new music. As you do.
Seth told Rolling Stone magazine, "Me and my wife had gotten some dessert and were in the lobby getting plates to bring back to our room... and Kanye was like, 'What are you guys doing? Want to hear my new album?'"
"So he takes us to this limo van and starts playing his album - except there's no lyrics, only beats. So he raps the whole album and after each song, he stops it, like, 'So what do you think?' We were in the van for two hours!"
While that may not have been the way Seth and his wife expected to spend their evening, it did teach him a valuable life lesson. He explained, "Now I realise the next person he sees that he knows is getting pulled into that van. But I learned a lesson from it - which is that Kanye is seeking input at all times."
"Process-wise, it showed an openness and a fearlessness. We started screening our movies more and in rougher versions for our friends because of that."
We're glad Kanye's wisdom is inspiring others in the industry – who knows where else that could lead?!
You May Also Like…