"No Apple Genius Could Retrieve It" North West Flushed Kanye's Album Down The Loo!
19 April 2016, 11:39
Looks like little Nori is NOT a Yeezy fan – she nearly sabotaged 'The Life Of Pablo'!
Of all the people we'd expect to flush Kanye West's album down the toilet (Taylor Swift, Beck, Wiz Khalifa we're look at you guys) we never thought it would be his own daughter, North West, that nearly sabotaged his new album!
When Kim appeared on her sister's show Kocktails With Khloe alongside Kanye and their good friends John Legend and Chrissy Teigen, she admitted that Nori had flushed a phone full of Kanye's work down the loo!
Kim revealed, "Kanye had every single rap in his iPhone before he started really working on [The Life Of] Pablo, and then North flushed it down the toilet! They could not be retrieved, we sent it to like four places."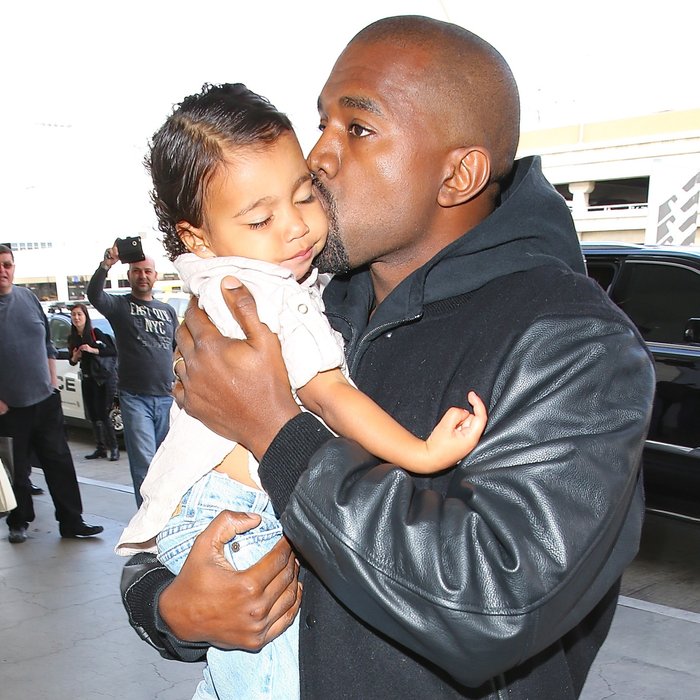 Kanye added, "No Apple genius was genius enough to retrieve it." But despite losing all his work, 'Ye couldn't get angry at his little girl. Kim explained, "He didn't even get mad, I would have at least, like, screamed, cried, nothing."
Well, thankfully it didn't take Kanye long to come up with some new lyrics and 'The Life Of Pablo' still made it to release. Phew!