Kim Kardashian And Kanye West's Baby Girl Is "Beyond Beautiful", Says Brittny Gastineau
19 June 2013, 12:30 | Updated: 19 June 2013, 12:32
The couple welcomed their first child together this past weekend.
Kim Kardashian and Kanye West's baby daughter has been described as "beyond beautiful" by model Brittny Gastineau.
The close friend of the reality star visited the new mother in hospital and told People magazine that she always expected a gorgeous child from the couple.
"The baby is beyond beautiful," she revealed. "Everything we expected."
"I'm so happy for the couple. I'm so excited for my best friend to have this amazing gift and for us to continue this journey together."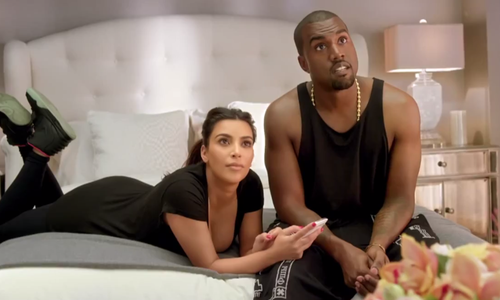 Kim gave birth at the Cedars-Sinai Medical Center in Los Angeles and has also received congratulatory messages from celebrities such as Beyonce.
It's also today been claimed that the couple have named their baby Kaidence Dora West.