Kanye West And Kim Kardashian's Baby Daughter "Looks Just Like Kim", Says Source
17 June 2013, 09:30
The couple welcomed their first child together this past weekend.
Kanye West and Kim Kardashian's new baby girl is reportedly the spitting image of her mother, according to a source close to the couple.
The 'Gold Digger' rapper and the reality star welcomed their first child together this weekend, although neither member of the couple has spoken out about their arrival.
"She has dark hair," a source told E! News. "She looks just like Kim."
Kim gave birth at Cedars-Sinai Hospital in Los Angeles with Kanye reportedly missing his album launch party to be at her side.
The publication also confirmed that the pair are planning on naming their child something that begins with the letter 'K'.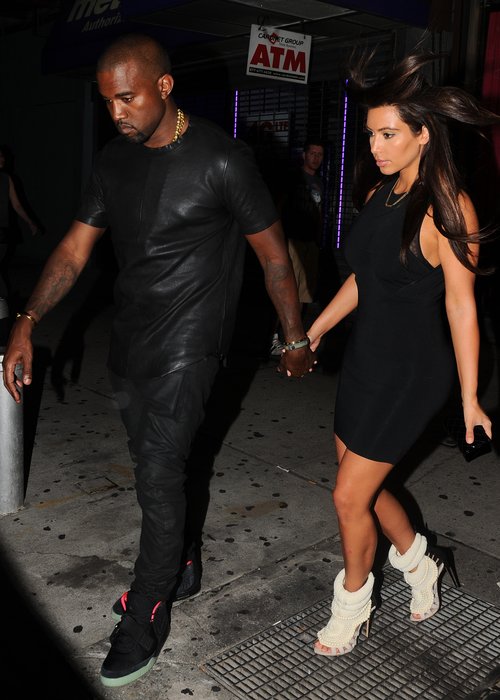 Sister Khloe Kardashian took to Twitter to reveal her joy at the new addition to their family.
She tweeted: "I can not even begin 2describe the miracle that is now apart of our family. Mommy/baby are healthy &resting. We appreciate all of the love."
Meanwhile, Kanye releases new album 'Yeezus' today (17th June).