Tired, Yeezy? Kanye West FALLS ASLEEP At North's 2nd Birthday Party At Disneyland
17 June 2015, 14:07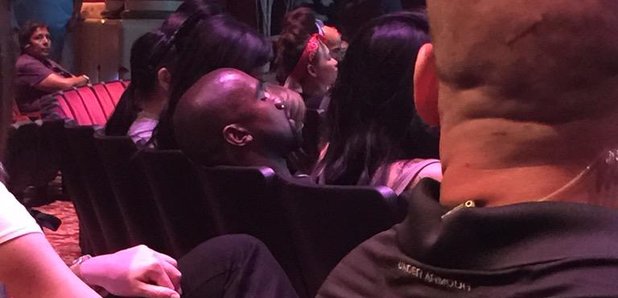 The rumours were true! Kimye hired out a part of Disneyland for North's second birthday. Well, they DID set the bar pretty high with Kidchella last year… but Kanye couldn't keep his eyes open!
When your parents are Kim Kardashian and Kanye West, you're not going to be hosting your birthday parties in the local Wimpy, but when your first birthday party consisted of a full on festival, that takes some beating!
Kim and Kanye hired out a part of Disneyland for North West's second birthday on 15th June – which is possibly the only thing bigger than Kidchella - but poor Yeezy was so tuckered out, he had to take a nap mid-way through!
Kanye was caught napping by some members of the public - who obviously then posted it all over Twitter, because you SO would - during the Frozen sing-a-long section of the day. We didn't think he would be a fan of 'Let It Go' tbh…
Kanye West fell asleep during @DisneyFrozen show @Disneyland California Adventure pic.twitter.com/9UqgXcNIaC

— Rachel Anne (@jettsetter714) June 16, 2015
Kanye West was tuckered out during #Frozen #LetItGo @Disneyland pic.twitter.com/slNqvRWCgB

— Rachel Anne (@jettsetter714) June 16, 2015
Most of the Kardashian klan and a host of family and friends were invited to celebrate Nori turning 2, and the birthday girl was loving life on the carousel and Dumbo ride, complete with a face painted Minnie Mouse bow on her forehead.
According to NME, Kimye had originally asked for the entire park to be closed to the public with only their friends and family being allowed in on the 15th June, but the park's policy says they will never close it for private events, so the family mingled with normal park-goers on the day.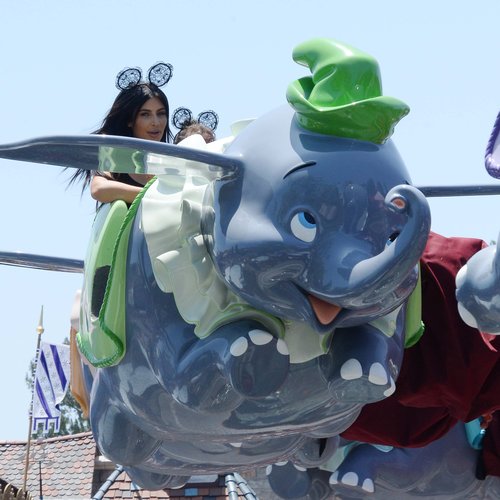 Disneyland sent a statement to NME saying, "Disneyland will be open on June 15th as a regular business day. Although we don't comment on private visits, private parties are not uncommon here. Please contact the Kardashian/West camp for any info on their plans."
Ahead of her party at the happiest place on earth, a family friend posted a video of North dancing around - someone's happy it's her big day!
Kim and Kanye are also expecting baby number two – but how will they ever come up with bigger and better ideas when they have TWO huge birthday parties to throw a year? We're tired (and poor) just thinking about it.