Ricky Gervais: "I Want To Work With Justin Timberlake"
5 May 2013, 09:52 | Updated: 5 May 2013, 09:55
The British comedian talks about making his "floorpics" with the 'SexyBack' singer.
Ricky Gervais has confessed that he would love to team up and work with Justin Timberlake in the future.
The Office creator recently posted a picture of the pair laying on the floor at a special TIME 100 event – starting a new "floorpic" craze – and told Ryan Seacrest how the image came about.
"I showed him some of my pictures and I was teasing him for being way too perfect and handsome," he explained.
He also praised how "funny" he finds the musician and actor as he eyes a collaboration.
"I was talking to Justin Timberlake afterwards and I showed him my bath pics. We were just mucking around - he's really cool and funny, I want to work with him," he said.
Justin's comedic side has won him much acclaim – most recently as host of Saturday Night Live as well as a series of sketches with Jimmy Fallon.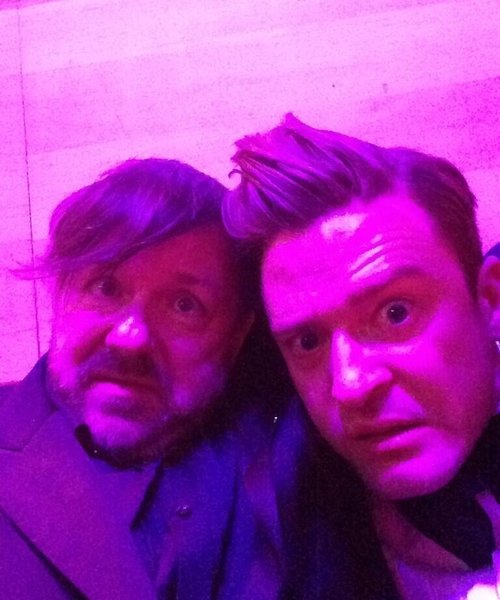 Meanwhile, the 'Cry Me A River' singer is preparing to head to the UK next month for Capital FM's Summertime Ball 2013.
The US star will be host of the event on 9th June – which features performances from the likes of Robbie Williams, Taylor Swift and Jessie J.