Justin Timberlake And Ellie Goulding Pay Tribute To Actor Phillip Seymour Hoffman
3 February 2014, 09:31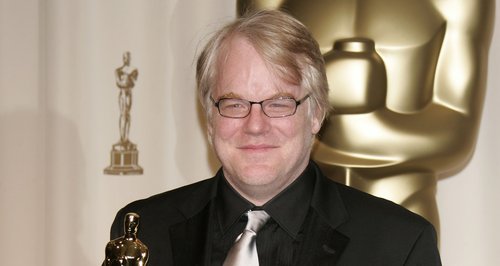 The 46 year-old Hollywood star was found dead in his New York apartment this weekend.
Tributes continue to pour in for actor Phillip Seymour Hoffman, who died of an apparent drug overdose this past weekend.
The 46 year-old Oscar Winning was famed for his roles in Capote (which he won the Best Actor Academy Award) as well as The Big Lebowski, Mission Impossible III, Moneyball and The Talented Mr. Ripley.
Just hearing about Phillip Seymour Hoffman. Devastating. What an amazingly gifted actor. RIP

— Justin Timberlake (@jtimberlake) February 2, 2014
Most recently he was known to younger audiences for his portrayal of Plutarch Heavensbee in The Hunger Games franchise.
Justin Timberlake, who has forged a successful acting career alongside his music said he was "devastated" at the news and paid tribute to the "gifted" actor.
Ellie Goulding was also in shock and called Hoffman one of the most "magnificent" actors in the world.
The actor was found dead in his New York apartment early on Sunday morning (2nd February).
"We are devastated by the loss of our beloved Phil and appreciate the outpouring of love and support we have received from everyone," read a statement from Hoffman's family. "This is a tragic and sudden loss, and we ask that you respect our privacy during this time of grieving. Please keep Phil in your thoughts and prayers."
Philip Seymour Hoffman, one of the most magnificent actors in the world, has died? Can't believe it

— Ellie Goulding (@elliegoulding) February 2, 2014
Fans and media have continued to gather outside his home as the world pays tribute to an esteemed actor who is survived by his partner of 15 years Mimi O'Donnell and their three children.