Justin Timberlake's 'The 20/20 Experience 2 Of 2' Track By Track Album Review
28 September 2013, 08:00 | Updated: 28 September 2013, 14:46
Check out Capital's guide to the second part of the 'Suit & Tie' man's musical journey.
On 30th September, Justin Timberlake returns with his new album 'The 20/20 Experience 2 Of 2'.
The record follows on from his March part one release and is the final chapter of the singer's series.
All tracks for the two albums were recorded during the same studio time with featured producer Timbaland once again at the helm.
Justin has described his new album as being the "hotter, evil, twin sister" of 'The 20/20 Experience' and having a darker edge to its predecessor.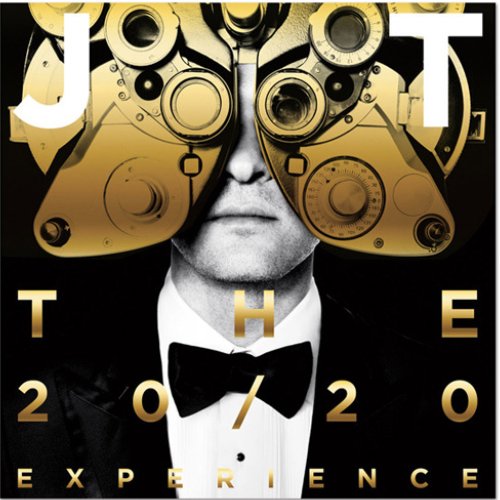 'Gimme What I Don't Know (I Want)'
Where part one opened with charm and sophistication, part two swaggers with cheek and determination. The song shows that the second dose of 'The 20/20 Experience' is here to make a statement with a seedy underlying confidence. Fans of 2006's 'FutureSex/LoveSounds' will be more than satisfied.
Standout lyrics: "Now take me to your jungle, I'm not afraid. And if you're looking for your animal, hop in my cage."
'True Blood'
Justin kicks the tempo up another notch with 'True Blood' with lyrics talking of "demons" and a girl with "red eyes". The menace of the track matches with Justin's previous descriptions that this is the "evil twin" of his March album. There are odes to disco and alarming synths making this more than a Halloween special.
Standout lyrics: "It's that demon in me that's got me screaming. Make me wanna build a coffin for two."
'Cabaret' Feat Drake
Drake proves why he is the rapper on everyone's lips with a forceful cameo with track number three. His mischievous smile is evident as he explains the pole in his bedroom was there when he moved in. It's a smart pair-up from the artists backed with classic Timbaland beats that shine through the final section - continuing the foreboding theme.
Standout lyrics: "Now can we discuss. How fast you just got undressed. Girl if sex is a contest then you're coming first."
'TKO'
Justin decided he wanted to treat his fans to a new single earlier this month and surprised them with the powerful 'TKO'. Where Justin would swoon and serenade on part one, he's more direct with his lyrics, such as "your body crazy" and "the rematch sex is amazing". Timbaland is also back to his playful self during the first bars and his production threatens to steal the show.
Standout lyrics: "Tried to go below the belt, through my chest, perfect hit to the dome, dammit babe."
'Take Back The Night'
The lead single from the new album allowed Justin to hark back to his early R&B roots with the disco grooves he teased earlier in the record. A horn break-down also allows his 2013 modern Fred Astaire-like persona to shine through.
Standout lyrics: "Stay out here living the life. Nobody cares who we are tomorrow. You got that lil' something I like. A little something I've been wanting to borrow."
'Murder' Feat Jay-Z
The same girl that was being compared to the devil is now back and she's 'Murder'. It's Justin's third collaboration with Jay in 2013 and proves that the pair are on to a winning formula. The forcefulness of the track demands attention and soon puts us back on the sinister train that came during the opening numbers. Also, keep an eye out for a rap verse that kicks off with a eye-opening reference to Yoko Ono and The Beatles.
Standout lyrics: "Yoko Ono, she got that Yoko Ono. You know that s*** that made John Lennon go solo. Know that s** gotta be lethal. If that s*** broke up The Beatles."
'Drink You Away'
Screaming with the commanding nature of a preacher and the confidence of a cowboy, it's a complete change of direction that sees Justin trying to find answers in the bottom of the bottle. It also sees the singer paying tribute to the blues that his hometown of Memphis is so famous for.
Standout lyrics: "I've tried Jack. I've tried Jim. I've tried all of their friends."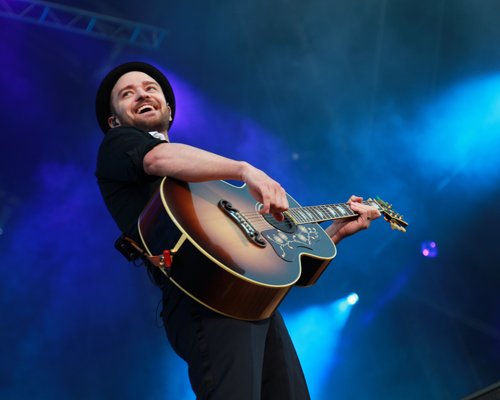 'You Got It On'
It's the first example of something that could have slotted perfectly into part one as Justin reverts to his crooner ways. It sounds like the younger brother of 'Suit & Tie' who just asked: "Sorry, where or what is a Las Vegas?"
Standout lyrics: "Tell me what's better than the two both of us. Cause you by yourself is more than enough for me."
'Amnesia'
Justin keeps the tempo down but pours his heart out as he ponders with the idea of a former love turning into a stranger. The haunting strings deliver an added ethereal presence that comes as a welcome visitor.
Standout lyrics: "And I can feel it almost start to change. But it just hurts too much, I let it go away."
'Only When I Walk Away'
Bold, brash and full of grit! This is Justin at his most self-assured and his menace is felt even stronger with his vocals bouncing against an imposing guitar riff.
Standout lyrics: "Don't you see the look on your face. Baby when I finish what you start. But I can't hear a word you say. With a bullet laying in your heart."
'Not A Bad Thing'

Justin ends with a dose of pure charming pop as he signs off his second album of 2013 with an air of nostalgia. The song showcases all elements of his career with the approachability of his 'NSync work, maturity of his earlier year release, a bite that was evident in 'FutureSex/LoveSounds' and 'Justified's charisma.