Justin Timberlake Won't Take Seven Years For Another New Album
21 October 2013, 10:53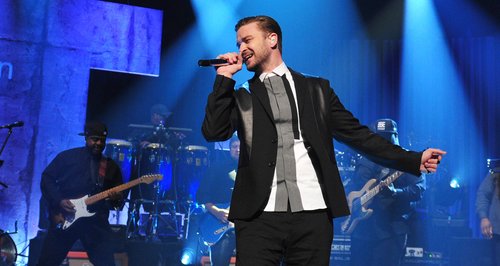 The 'SexyBack' singer opens up about his plans to get back into the recording studio again.
Justin Timberlake has vowed not to take another seven years between his latest albums 'The 20/20 Experience' and another new batch of new music.
The 'Take Back The Night' singer left a large gap between his 2006 album 'FutureSex/LoveSounds' and this year's releases, but says he doesn't expect that to be the case again when he returns to the recording studio.
However, Justin has revealed that he has no immediate plans to work on new music for the moment and doesn't want to "rush" the process.
"Like I say, when you have a vision and you have something to say then it's time to say it, I don't think you can rush it," Justin revealed to Hollywood Outbreak this week. "But I will say that making all this music again opened me up in a way where, because I did wait so long, everything felt fresh and new again.
"I can tell you that if we were to do it again soon then it probably wouldn't be 20-25 songs," the US star explained. "It would probably be a different effort towards something else, but that could be exciting.
"The answer is, really, I have no idea," he added, when asked about his next musical move. "But my gut tells me that I don't think it's going to be seven years."
Justin Timberlake is now preparing for the launch of his 'The 20/20 Experience' world tour, which kicks off in the US this November before arriving in the UK in March 2014.