Justin Timberlake Crowned Most Stylish Man Of The Year By GQ Magazine
23 December 2013, 08:21 | Updated: 23 December 2013, 08:41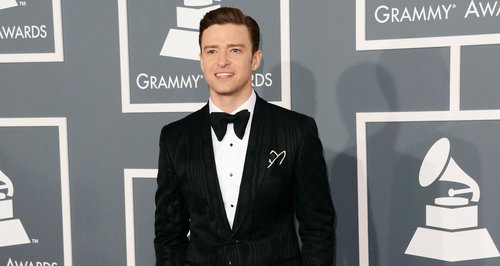 The 'Suit & Tie' singer tops the list which also features Zayn Malik, Kanye West and David Beckham.
Justin Timberlake has topped the list of The 25 Most Stylish Men of 2013 by GQ Magazine.
The 'Mirrors' man – who made his return to music this year – beat the likes of close friend Pharrell Williams as well as David Beckham and actor Idris Elba to take the crown.
"2013 was the year Justin Timberlake dominated the style game," the publication explained. "Once the musician/actor got on his 'suit and tie s***' he never looked back and his countless kits of custom Tom Ford put a refreshing gentleman's spin on the singer's return to the stage."
One Direction's Zayn Malik also featured in the top 25 as he came in 18th spot.
Rapper Tinie Tempah just missed out on a place inside the top ten with Kanye West in at number seven, one place behind David Beckham.
The 25 Most Stylish Men Of The Year as voted by GQ magazine are as follows:
1. Justin Timberlake
2. Pharrell Williams
3. Eddie Redmayne
4. LeBron James
5. Justin Theroux
6. David Beckham
7. Kanye West
8. Tom Hiddleston
9. Idris Elba
10. Jimmy Fallon
11. Tinie Tempah
12. Zachary Quinto
13. Victor Cruz
14. Frank Ocean
15. Henrik Lundqvist
16. Bradley Cooper
17. A$AP Rocky
18. Zayn Malik
19. Joe Jonas
20. Aaron Paul
21. Michael B Jordan
22. David Gandy
23. Prince William
24. Jack Dorsey
25. Colin Farrell