Justin Timberlake Defends Miley Cyrus' MTV VMAs 2013 Performance
28 August 2013, 07:53
The 'SexyBack' singer admits the best part was watching the reaction of Will Smith's family.
Justin Timberlake has come to the defence of Miley Cyrus and her performance at this weekend's MTV Video Music Awards 2013.
The 'We Can't Stop' singer was one of the most talked about stars due to her raunchy routine, which included her gyrating against Robin Thicke.
"My favorite part of the Miley Cyrus performance is the Smith family reaction," Justin told US Station Fresh 102.7 "I was late to the game on that. I was just shown that this morning, so it was fresh in my mind."
He continued: "Listen, man, you know, it's the VMAs. What did you guys expect?"
The singer went on to list the likes of "Madonna: wedding suit, humping the stage. Britney: Strip tease" to highlight previous controversial moments from the show's history.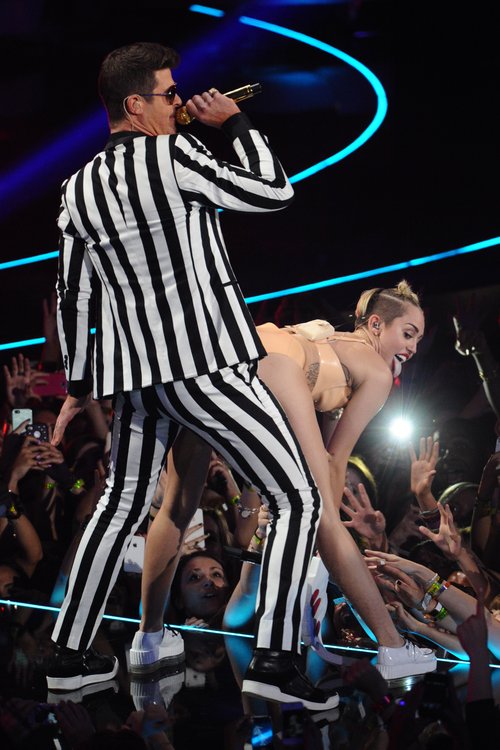 "This is not an uncommon thing," he said. "I actually thought all the bears were really cool!"
Speaking directly about the singer, he added: "I like Miley. I like her a lot. I think, you know, she's young. She's letting everyone know that she's growing up. I just think it's the VMAs. It's not like she did it at the Grammys. Let her do her thing. You know?"
Meanwhile, Justin reunited with his 'N Sync bandmates for the first time in over a decade during his special medley performance on the night,
He was presented with the Michael Jackson video Vanguard award as well as picking up a further three gongs on the night.