Justin Timberlake Admits Leaving 'N Sync Was "Bittersweet"
13 May 2014, 10:09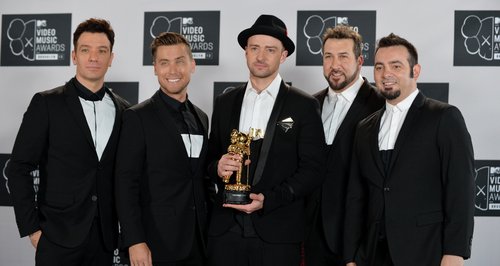 The singer admits leaving the group was the "best/worst" decision he's ever made.
Justin Timberlake has admitted that leaving 'N Sync was one of the most difficult decisions he's ever made.
The singer, who left the group to go solo in 2002, explained that walking away from the group's worldwide success at the time was "bittersweet".
"I would wake up every morning feeling this more and more of an urge to step out on my own and try my own hand as a musician just by myself," he told Oprah Winfrey on her new show 'Oprah's Master Class'.
"It was happening all around me. [People asked] 'Why wouldn't you ride this out? You're the biggest group in the world. Why would you walk away from this?'"
Timberlake continued: "It's one of the best/worst things that I have ever done. It was hard to say goodbye to that era, but I felt it changing. I felt music changing. And I felt myself changing."
'N Sync, who sold more than 50 million albums between 1997 and 2001, reunited for Timberlake's performance at last year's MTV's VMAs. Watch the performance below: