Jonas Blue feat Jack & Jack – 'Rise' (Live At The Summertime Ball 2018)
13 June 2018, 08:52
Jonas Blue brought his brand-new single 'Rise' to the #CapitalSTB for one of its first ever performances & brought some special guests with him.
Jonas Blue's latest single 'Rise' has only been out for a few weeks, but the 80,000 screaming fans inside Wembley Stadium knew ALL the words from the moment he kicked off his live set.
Jonas was also joined by some seriously special guest in the form of US duo Jack & Jack, who provide the vocals on 'Rise' and it's fair to say that the audience were pretty excited to see the pair, based on the noise levels inside Wembley Stadium!
Making sure they put on a show to remember, Jack and Jack got the crowd singing along as soon as they took to the #CapitalSTB stage, whilst Jonas Blue kept the tunes coming behind the decks – what a combo!
Miss out on seeing the #CapitalSTB live this year? Not to worry – you can catch up with Jonas Blue and Jack & Jack's awesome set by watching the video above.
Jonas Blue – Summertime Ball 2018 Setlist
Perfect Strangers feat JP Cooper
Fast Car feat Dakota
Rise feat Jack & Jack
By Your Side feat Raye
Mama feat HRVY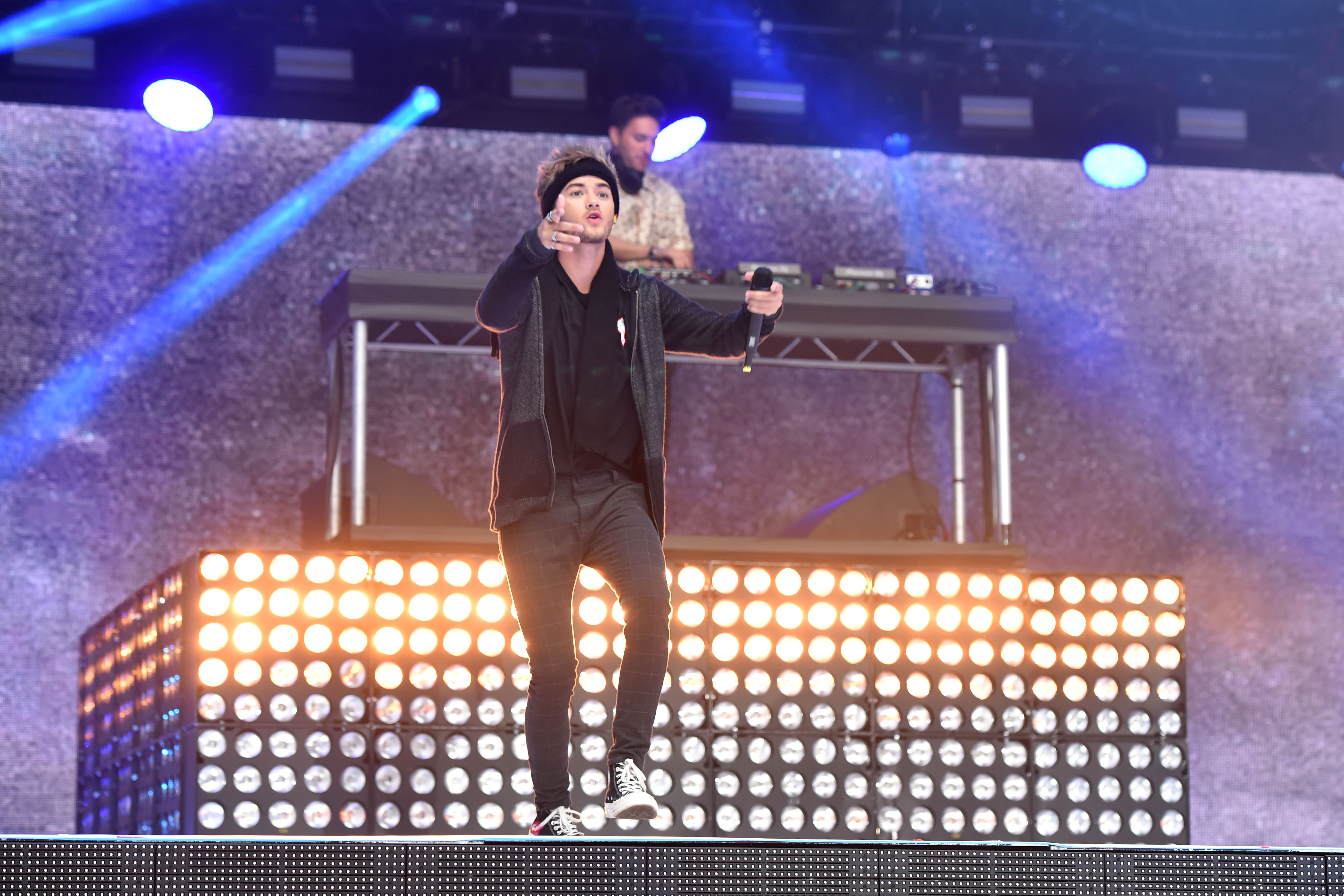 Jonas Blue 'Rise' Lyrics
[Verse 1: Jack & Jack]
We're gonna ri-ri-ri-ri-rise 'til we fall
They say we got no no no no future at all
They wanna ke-ke-keep us down but they can't hold us down anymore
We're gonna ri-ri-ri-ri-rise 'til we fall

[Refrain: Jack & Jack]
When we hit the bottom, then it goes up
Climb to the top with you
We could be the greatest, ones who never made it
Ya I could be talking to you
They tryna hate hate hate
But we won't change, change anything at all
We're gonna ri-ri-ri-ri-rise 'til we fall

[Pre-Chorus: Jack & Jack]
They think we're just drop-outs
Living at our mom's house
Parents must be so proud
They know it all
No, they don't speak our language
They say we're too savage, yeah
No, no we don't give a... anymore

[Chorus: Jack & Jack]
We're gonna ri-ri-ri-ri-rise 'til we fall
We're gonna ri-ri-ri-ri-rise 'til we fall
They don't speak our language
They say we're too savage, ya
No, no we don't give a... anymore
We're gonna ri-ri-ri-ri-rise
We're gonna ri-ri-ri-ri-rise
We're gonna ri-ri-ri-ri-rise
We're gonna ri-ri-ri-ri-rise 'til we fall

[Verse 2: Jack & Jack]
Say we're going no-no-no-no-no-no-nowhere
But we they don't know know know is we don't don't care
We're gonna keepin' on, keepin' on going til' we can't go no more
We're gonna ri-ri-ri-ri-rise 'til we fall

[Refrain: Jack & Jack]
When we hit the bottom, then it goes up
Climb to the top with you
We could be the greatest, ones who never made it
Yeah I could be talking to you
They tryna hate hate hate
But we won't change, change anything at all
We're gonna ri-ri-ri-ri-rise 'til we fall

[Pre-Chorus: Jack & Jack]
They think we're just drop-outs
Living at our mom's house
Parents must be so proud
They know it all
No, they don't speak our language
They say we're too savage, yeah
No, no we don't give a... anymore

[Chorus: Jack & Jack]
We're gonna ri-ri-ri-ri-rise 'til we fall
We're gonna ri-ri-ri-ri-rise 'til we fall
They don't speak our language
They say we're too savage, ya
No, no we don't give a- anymore
We're gonna ri-ri-ri-ri-rise
We're gonna ri-ri-ri-ri-rise
We're gonna ri-ri-ri-ri-rise
We're gonna ri-ri-ri-ri-rise 'til we fall