#HappyBirthdayMarvin - 8 Of Our Favourite Listener Tweets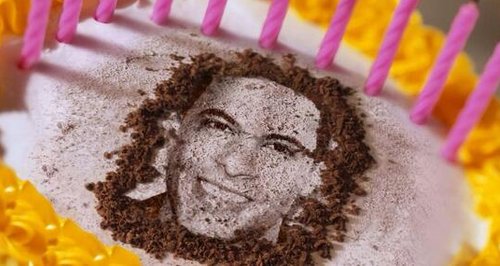 It's Marvin's birthday and you've tweeting us your messages - here are some of our favourites.
It's the 18th March, which can only mean one thing - it's Marvin Humes' birthday!
The Capital DJ turns 29 today, and to celebrate you've been sending in your birthday greetings - and we particularly love these ones!
Keep tweeting your messages to @capitalofficial using #HappyBirthdayMarvin!
1. @_thosefourboys starts the celebrations for the Capital DJ's 29th birthday.
#Happy29thBirthdayMarvin @MarvinHumes HAPPY BIRTHDAY MARV hope you have an amazing day #HappyBirthdayMarvin ily pic.twitter.com/EUeOYE9tn7

— danielle/hbd marv (@_thosefourboys) March 18, 2014

2. Let's hope the rain holds off for Marvin's big day!
@JLSOfficial #happybirthdaymarvin http://t.co/TEFBxaKm4E

— em (@__princessginge) March 18, 2013

3. As well as Rochelle and Alaia-Mai, we're sure Marvin will be celebrating his birthday with all of his fans.
#HappyBirthdayMarvin pic.twitter.com/PV6wQS801S

— Happy Birthday Marv (@Justicediarys) March 18, 2014

4. And maybe some birthday kisses too? We're sure that @isthatalice is happy to give him some!
#HappyBirthdayMarvin @MarvinHumes pic.twitter.com/7n3zrCPS0n

— Alice Chloe (@isthatalice) March 18, 2014

5. Plus the drawings JLSters have been sending in!
@JLSOfficial #HappyBirthdayMarvin hope u hav a good day!U never notice me!Anyway love you!Hope u enjoy my drawings!xx pic.twitter.com/6rwTQ18BCn

— Alisha (@Astaholic) March 18, 2013
6. And some cute hand-made cards - we can feel the love in this!

7. And at the end of the day it's all about having a birthday party (nice hat Marv!)
#HappyBirthdayMarvin @MarvinHumes keep that smile pic.twitter.com/EzqBqr6RAC

— #HappyBirthdayMarvin (@MrsN_Merrygold) March 18, 2014

8. Don't forget the cake!
@CapitalOfficial @MarvinHumes #HappyBirthdayMarvin A special cake for the birthday boy I hope you have a lovely daypic.twitter.com/pLkikKlcIT

— HAPPY BIRTHDAY MARV (@Charxast) March 17, 2014