Harry Styles Just Donated $42,000 To The #TimesUp Movement
11 September 2018, 15:50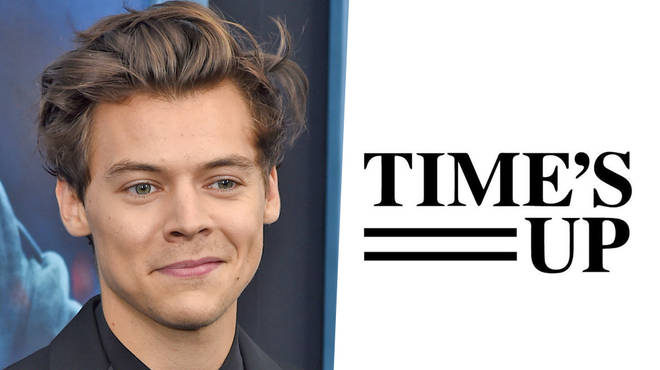 Harry Styles has proved once more what a kind human being he truly is!
After donating to a number of other charities, it's been revealed that Harry Styles has now donated a large sum of money to the #TimesUp movement, which supports people speaking up about sexual harassment.
> Harry Styles Had A Cameo In Netflix's 'To All The Boys I've Loved Before' And You Missed It!
The One Direction star gave a generous sum of $42,000 to the charity and became one of only 9 men to have donated that kind of money to the cause.
The money Harry donated was generated form his recent tour, which saw him perform a host of shows across the world to thousands of fans.
Merch sold at his shows and some ticket sales were the source of the funds, with Harry's official website saying, "All of Harry's profits from these purchases, as well as a portion of ticket sales, will be donated to various local charities from his tour stops around the world."
Other charirites that Harry has donated money to following his tour include March For Our Lives, The Hunger Project and The Manchester Fund.
Thank you to my band, the crew, and all the of you for making this tour so wonderful. Treat people with kindness. Goodbye for now.

— Harry Styles. (@Harry_Styles) July 16, 2018
At his shows, Harry sold merch with the slogan 'Treat People With Kindness' on it and even Shawn Mendes was excited when a fan gifted him some Harry merch earlier this year.
Fans were delighted by Harry's charitable donations and were more than happy to see the money they'd spent on tickets and merch going to worthwhile causes...
he raised so much money from his tour and chose it to donate to local and foreign charities, he recycled the water bottles used on his tour, he stayed with the crew cleaning up after his last tour concert.... ladies and gentleman's i introduce you THE man harry styles is

— beax; (@jaddyazoff) September 10, 2018
It's fantastic that Harry raised so much money for charity during this tour. I hope he continues to do this for future tours, he is an incredible example for his audience and I hope this will influence other artists to do the same as he did. Thank you @Harry_Styles 💓

— SAM! (@samxyloto) September 10, 2018
Despite raising so much money for charitable causes, Harry has remained relatively quiet on the subject just like the lovely, humble guy we know and love.
What a man!
> Download Our Free App For All The Latest Harry Styles News!