Harry Styles Will Chair The 2019 'Camp' Themed Met Gala Alongside Lady Gaga & Serena Williams
10 October 2018, 11:19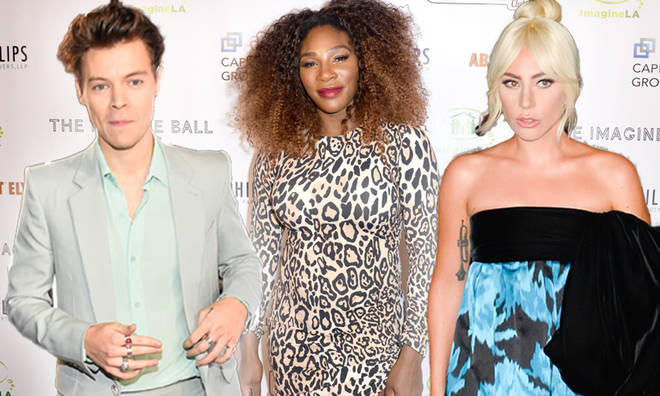 Every year the Met Gala is chaired by an enormous star that is pretty high up the fashion ranks, so who better to chair the prestigious bash in 2019 than singer turned Gucci model Harry Styles, alongside Lady Gaga and Serena Williams!
It's been announced that Harry Styles will co-chair the 2019 Met Gala, the youngest person in history to do this, alongside Lady Gaga and tennis champion Serena Williams which has been revealed it will be 'camp' themed, and people are naturally already excited considering the three enormous stars who're joining forces.
Selena Gomez Reacts To Her Met Gala Look With A Savage Insta Video
The New York Metropolitan Museum of Art announced perhaps it's most extravagant theme to date, basing 'camp' on "love of the unnatural: of artifice and exaggeration" and TBH, we can't think of better names in fashion to deliver this message!
Harry has been a huge supporter of the LGBT community, especially on his latest tour, where he hinted at his own sexuality when saying: "We're all a little bit gay", with fans applauding his honesty, with others loving his new androgynous and 'camp' style.
Gaga has always been known for her avant-garde and experimental style, and it feels like it was only a matter of time until the superstar was given her turn to chair the event, and with Serena Williams having taken the fashion world by storm both on and off the court joining her, it's going to be one
As this year's was hosted by Katy Perry and 2017's by Rihanna, Hazza and co. have some pretty enormous shoes to fill, but now that 24-year-old Harry is a fully fledge Gucci model, (Gucci creative director Alessandro Michele is is also co-chairing), we think he's totally ready to host the artsy party, especially with fashion queen Gaga in tow!
>Download Our Brand New App For All The Latest Harry Styles News