Enrique Iglesias Gets 80,000 People Hot Under The Collar At The #CapitalSTB
21 June 2014, 17:39 | Updated: 21 June 2014, 17:51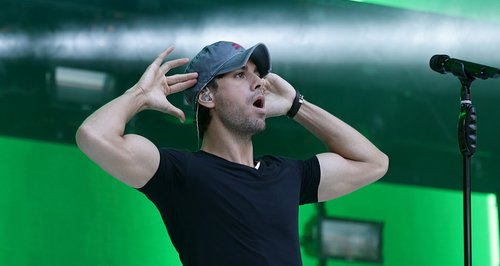 Latin love god, Enrique Iglesias got a sweltering Wembley Stadium even hotter with his sexy performance. Yum!
As if the sunshine at the #CapitalSTB wasn't enough to get the ladies hot under the collar, Enrique Iglesias and his sexy self came out to make them melt even more.
The Latino lover got the pulses racing by racing around the stage and flexing his biceps to get the crowd LOVING life for his Summertime Ball set. And it DEFINITELY worked...
Just watch that #CapitalSTB entrance... what a SMOOTH mover!
Enrique Iglesias is one beautiful man. He foinnneee gaddam! #capitalSTB

— MaryYO (@Abescolala) June 21, 2014
Enrique Iglesias is so energetic. Literally just kept running around the entire stadium. #CapitalSTB pic.twitter.com/pWIr9DuUjs

— Daz Gale (@dazgale) June 21, 2014
Is Enrique Iglesias the fittest man on the planet #CapitalSTB

— Lucy Speed (@lucyspeedy) June 21, 2014
Little bit in love with Enrique #CapitalSTB pic.twitter.com/3egxEgwRTQ

— mountain maud (@scrappyten176) June 21, 2014
Ahh damn awsme song — listening to Enrique Iglesias ft Pitbull - I Like it How it Feels

— Pranay Mounish (@Pranay94donepud) June 21, 2014
Found ma husband now @enrique305 is hereeeee @CapitalOfficial #CapitalSTB pic.twitter.com/5BKUo5rZ2E

— Grace Norman (@graceyyy18) June 21, 2014
This snap of Enrique in action pretty much says it all, as he's surrounded by cheering fans and a MASS of confetti!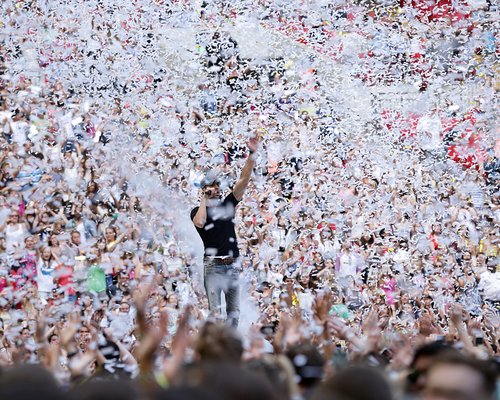 Did someone mention BICEPS?!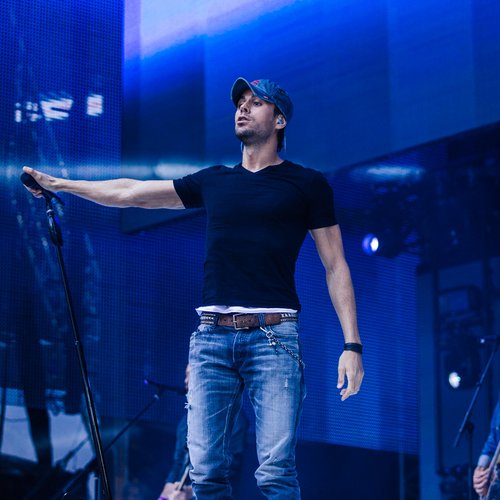 Enrique Iglesias' set list was:
'Tonight I'm Loving You'
'I Like It'
'There Goes My Baby'
'I'm A Freak'
Enrique's fans were brimming with excitement to see the sexy man himself in the flesh:
Today Enrique performs at Capital FM Summertime Ball at Wembley Stadium in the UK! Kill it, @enrique305!

— Enrique Iglesias USA (@Enrique_USA) June 21, 2014
WHOEVER GOING TO THE SUMMERTIME BALL JUST TO LET YOU KNOW THAY AUSTIN & ENRIQUE ARE AMAZING LIVE OMFG YOULL LOVE EM!!!!

— gabriella (@JustinandLukeUK) June 21, 2014
forever hoping to be the girl Enrique kisses on stage #AGirlCanDream #summertimeball

— Evie Foley-Brickley (@evie_fb) June 21, 2014