Enrique Reflects On The #CapitalSTB... And Talks His #Schermazing Duet In Malta
26 June 2014, 12:09 | Updated: 26 June 2014, 12:12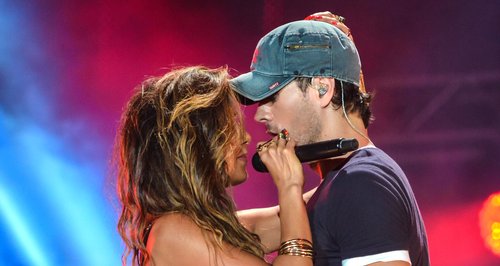 The 'I'm A Freak' star looks back on Wembley while out in Malta for this week's music event.
Enrique Iglesias can't seem to get the Summertime Ball out of his mind… he says the whole experience last weekend just "felt so good".
Capital caught up with Enrique this week out at the Isle Of MTV Concert in Malta, where he performed a mind-blowing duet with Nicole Scherzinger last night, to see how he found his return to the Capital Summertime Ball 2014 last Saturday (21st June).
Enrique Iglesias on playing the Capital STB...
"It just felt so good. Wembley Stadium, the fans were so, so good," Enrique told Capital's showbiz reporter Kevin Hughes from the Isle Of MTV event. "It's just become one of those festivals that's just so well organised and the fans have such a good time and it's such an eclectic group of artists. It's very cool"
He also spoke about getting to perform a live duet with Nicole Scherzinger at the event, as the two performed their duet 'Heartbeat' together from his album 'Sex And Love'.
Enrique On Nicole Scherzinger...
The event also featured performances from stars like Dizzee Rascal, Kiesza and Hardwell.