WATCH: An Over-Eager Fan Jumped On Enrique Iglesias & Would NOT Let Go On Stage
21 June 2016, 11:14
Enrique Iglesias Jumped by Female Fan (VIDEO) Azerbaycanli qiz sehnede
01:29
… but the man himself was hella cool about it, and it kind of makes us love him even more.
It must be pretty scary when an overzealous fan manages to get on stage.., but Enrique Iglesias dealt with one of his fans clinging on to him for dear life like a total PRO.
During a recent concert on his Sex And Love tour in Azerbaijan, a female fan managed to jump up on stage with him, and wrapped her arms AND LEGS around Enrique… who took it all in his stride and actually protected her from the security.
Enrique's security were quick to jump on stage and tried to prise the woman off him, but the singer kindly told them to back off and hugged the hysterical fan – probably making her ENTIRE LIFE in the process.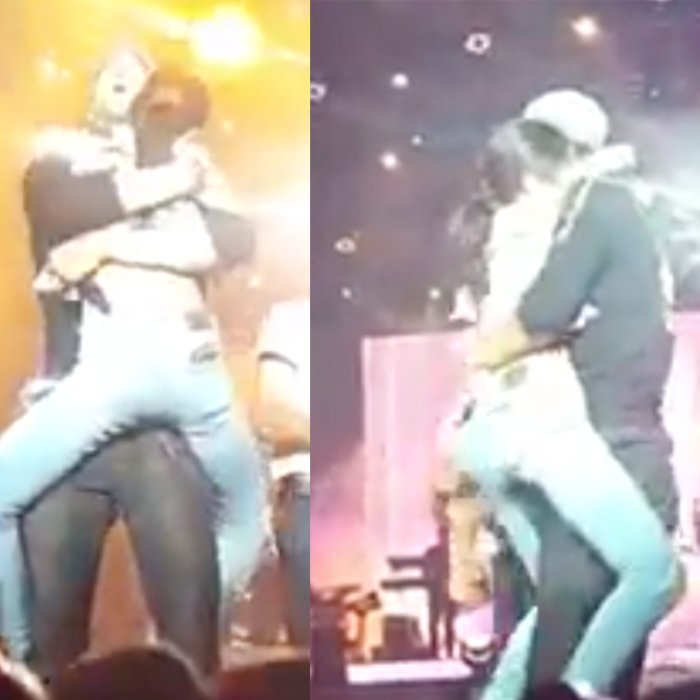 The girl eventually let go and Enrique could continue with his gig, but we love how nice he was to her – now THAT's why we all love Mr Iglesias!