Emeli Sande And Dizzee Rascal Paid £1 For London 2012 Opening Ceremony Performances
30 July 2012, 13:00
The 'Heaven' singer reveals that stars performed for free at the Olympic Stadium in Stratford.
The musical stars of the London 2012 Olympic Games Opening Ceremony were paid £1 to perform.

The spectacular ceremony at the Olympic Stadium in Stratford on Friday (27th July) has been widely praised by critics around the world.

Emeli, Dizzee and other artists, including Arctic Monkeys and Sir Paul McCartney, all agreed to play for free, but had to be paid a token fee in order to create a contract.

Speaking to the Evening Standard, Emeli said she was honoured to be able to perform a version of 'Abide With Me' during the ceremony.
"I got paid £1 for my work. It's there in print and I know because I signed the contract myself. Mind you, I haven't received anything yet!

"When I do, though, that £1 will be truly special. Part of what made the whole event so special was the volunteers who were paid nothing and even paid for their own accommodation. It shows how important art is."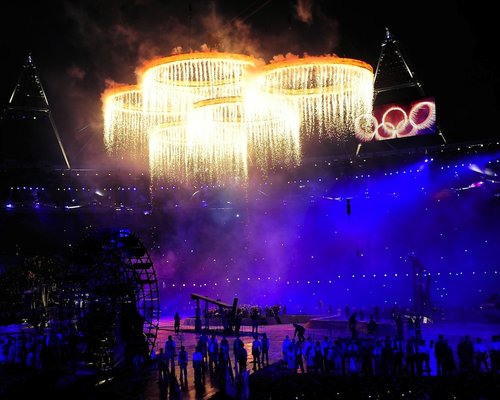 Dizzee, who had performed the night before at the Olympic Torch Relay Finale presented by Coca-Cola, said it had been an "incredible feeling" to perform.

A total of 80,000 people watch the Opening Ceremony in the Olympic Stadium, as many as one billion fans are thought to have watch on TV around the world.


Several artists have enjoyed a record sales boost following their performances.
Non-musical ighlights included a cameo appearance from James Bond and the Queen at Buckingham Palace, Mr Bean playing 'Chariots Of Fire' and a huge fireworks display.