Elyar Fox's Fans: 9 Ways You Know You're A True Member Of The #Foxers
14 January 2014, 09:16 | Updated: 27 March 2017, 16:31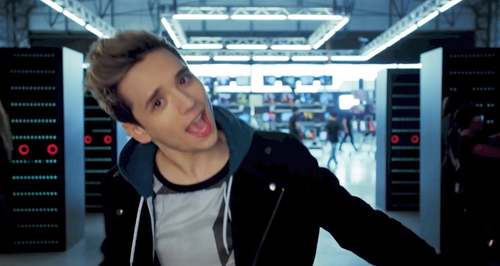 Capital has kicked off its search for the BEST fan base of 2014... and Elyar's #Foxers are in the running! Check out the 9 ways you know you're one of the 'Do It All Over Again's BIGGEST fans.
Capital has now launched the 2014 search to find the BEST fan base in pop music today, and Elyar Fox's #Foxers are on the shortlist for this year's prize.
The Foxers have been behind their man ever since the early days of his incredible YouTube covers right up to the launch of his debut single 'Do It All Over Again' this past Sunday (12th January).
Now, here's nine ways you know you're a TRUE Foxer...
1). You know that being a #Foxer is for life... not just for Christmas!
2). You've had THIS as your computer background ever since Elyar posted it! #Abs
3). Or this...
4). You've watched the 'Do It All Over Again' music video at LEAST 20 times:
[[ This video has been removed ]]
5). You've been trying for MONTHS to perfect the hat toss ever since Elyar did this:
6). You're jealous of EVERY SINGLE ONE of these ladies...
7). You've favourited ALL of Elyar's incredible covers on YouTube:
8). When 'Do It All Over Again' was finally released... it was the best day EVER!
Number 5 in @BigTop40 right now! Thank you everyone that's been downloading #DoItAllOverAgain! Download here now!
9). You'd give anything to be in the position of Elyar's pet cat in this Instagram snap:
Can the Foxers make sure Elyar Fox has yet ANOTHER reason to celebrate in 2014 by giving him the #BestFans2014 crown?
Make sure you get voting for Elyar to win by tweeting @CapitalOfficial using the hashtag #ElyarFoxBestFans2014!