Elyar Fox Wants Miley Cyrus And Bruno Mars Collaborations: "It Would Be Sick!"
19 January 2014, 10:38 | Updated: 19 January 2014, 10:41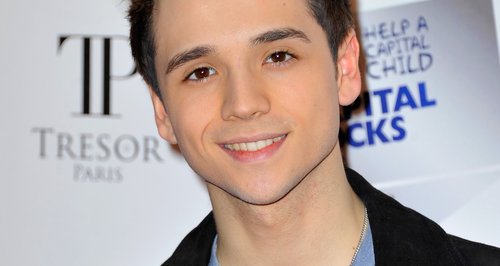 The 'Do It All Over Again' star reveals his two picks for a dream collaboration one day.
Elyar Fox says he would love to record a team-up with Miley Cyrus in the future.
The UK singer revealed in a recent interview that it would "be sick" to record with 'Wrecking Ball' star Miley, as well as admitting he would love to work with Bruno Mars as well.
"I would love to work with Miley Cyrus," Elyar admits in the new issue of Attitude. "I'd love to have a record with Miley Cyrus, it'd be sick.
"And Bruno Mars, whether it was a feature or just writing a song, I'd love to work with him," Elyar explained. "He's an idol of mine."
Elyar went on to say he think's Miley's music is "solid" and that he doesn't understand all of the criticism aimed at the 'We Can't Stop' singer.
"I think she can do whatever she wants because he music's good," Elyar added. "I rate her because her music is so solid and you can't really have a go at her."
Elyar Fox released his debut single 'Do It All Over Again' last Sunday and made the top five on the Vodafone Big Top 40.