Elyar Fox For Exclusive Live Webchat On Vodafone Big Top 40 This Sunday 12th January
9 January 2014, 10:59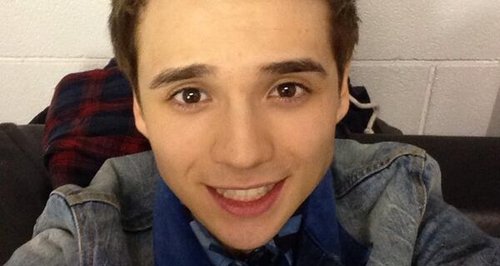 The 'Do It All Over Again' singer will be answering your questions live in the studio on the show this weekend.
Elyar Fox will feature in a live webchat on the Vodafone Big Top 40 this coming Sunday 12th January to celebrate the release of his debut single 'Do It All Over Again'.
The UK singer-songwriter officially releases his first single this coming weekend and will be chatting to Kat in the studio in an exclusive webchat during the Big Top 40 on Sunday.
Elyar will be answering questions about 'Do It All Over Again' and what's next for him, and you can send in your questions for him on Twitter to @BigTop40 using #ElyarFoxBT40.
Last weekend Elyar featured in a live session on Capital with Max where he performed 'Do It All Over Again' as well as covers of hits by One Direction and Avicii.
Tune in to the Vodafone Big Top 40 with Marvin Humes this Sunday 12th January from 4pm to find out where Elyar's debut single charts and watch his live webchat at BigTop40.com.