Elyar Fox Fans Hail 'Do It All Over Again' As "Perfect" And "Amazing" After First Play
18 November 2013, 09:19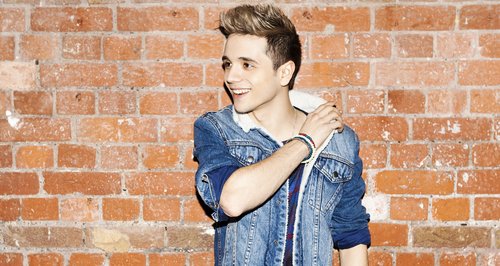 The UK star's first single has received huge praise across Twitter after its first play this week.
Elyar Fox's brand new single 'Do It All Over Again' has been hailed as "amazing" and "perfect" by fans after its first play on Capital FM this morning (18th November).
The UK singer-songwriter gave his debut single its first play on Capital airwaves earlier today, and fans quickly took to Twitter to reveal how proud they are of the 19 year-old star.
"I'm still shaking OMG BRILLIANT SOOONG!!," Twitter user @Loveing_1D_UK_x posted, while @rebeccareidxox wrote: "@ElyarFox IM SO PROUD OMG THAT WAS AMAZING.
"Do it all over again is absolutely amazing so so proud of my have #ElyarFoxOnCapital," @eimear_TW wrote, while @BonjourElyar posted: "SO PERFECT I AM SO PROUD. I remember finding him on YouTube last year & he is going places."
Fresh from the first play of Elyar Fox's new single 'Do It All Over Again' the star featured in a live webchat on Capital, and you can view the highlights from his chat with Pandora on Capitalfm.com very soon.
Elyar Fox will release his single 'Do It All Over Again' on 12th January 2014 with his debut album to follow in summer next year.