Elyar Fox Excited For Rumoured Beyonce Performance At Grammy Awards 2014 - Audio
21 January 2014, 11:06 | Updated: 21 January 2014, 11:58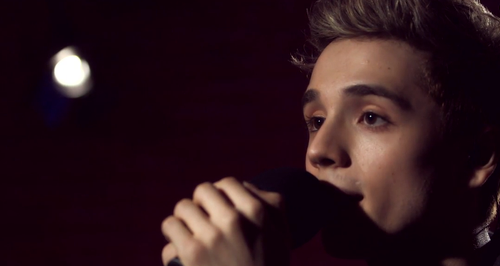 The 'Do It All Over Again' singer says he will definitely be watching the show this weekend.
Elyar Fox has opened up to Capital about his excitement for the Grammy Awards 2014 this weekend, and says he can't wait to see Beyonce if her heavily rumoured performance goes ahead.
Elyar Fox on being excited for the Grammys 2014...
The 'XO' singer is widely rumoured to be performing on the line-up on Sunday, though there has yet to be any official confirmation of her involvement, but either way Elyar says he is excited to watch the show.
"I certainly will!" he exclusively told Capital's showbiz reporter Kevin Hughes. "Unfortunately I'm not going to be there but I am looking forward to it!
"I do want to see Beyonce!" Elyar also said, regarding rumours Beyonce will also be performing on the night. "I think she cut her hair didn't she? I don't know what she looks like right now, but either way I'm looking forward to it!"
Elyar Fox launched his debut single 'Do It All Over Again' two weeks ago, scoring a top five hit on the Vodafone Big Top 40.
The Grammy Awards 2014 takes place this Sunday 26th January in Los Angeles.