Dua Lipa - 'IDGAF'
12 January 2018, 14:22
This girl is strong.
What's better than Dua Lipa? How about two Dua Lipas?
The 22-year-old smashed it out of the park with her all-girl-power anthem, 'New Rules', and its accompanying music video, but Dua's raised the game for her video for 'IDGAF'.
> Dua Lipa Got Locked In The Blokes' Loo And Filmed It All On Snapchat, Begging For Help!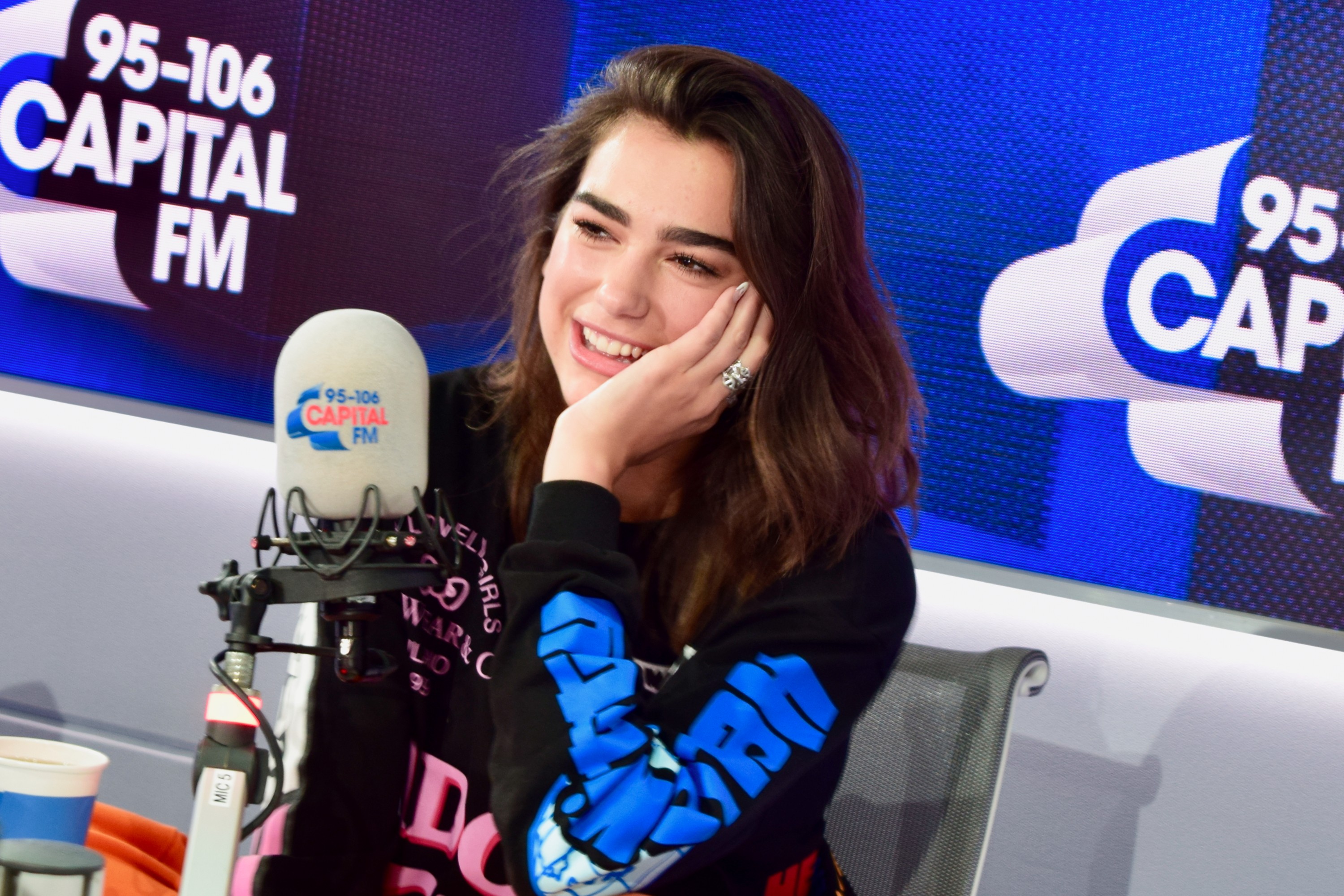 Dua Lipa challenges herself to a dance-off in an uber colourful setting, as she - in Dua's words - found her "stronger and weaker side fighting with each other only to find that self love is what will help you overcome anything negative that comes your way."
The track was originally written by MNEK, and, to be fair, after seeing this video, we really do give a f.
> We've Got Loads Of Dua Lipa, Right Over On Our Swanky App!
Dua Lipa - 'IDGAF' Lyrics:
[Verse 1]
You call me all friendly
Tellin' me how much you miss me
That's funny, I guess you've heard my songs
Well, I'm too busy for your business
Go find a girl who wants to listen
'Cause if you think I was born yesterday, you have got me wrong
[Pre-Chorus]
So I cut you off
I don't need your love
'Cause I already cried enough
I've been done
I've been movin' on since we said goodbye
I cut you off
I don't need your love
So you can try all you want
Your time is up, I'll tell you why
[Chorus]
You say you're sorry, but it's too late now
So save it, get gone, shut up
'Cause if you think I care about you now
Well, boy, I don't give a f***
[Verse 2]
I remember that weekend
When my best friend caught you creepin'
You blamed it all on the alcohol
So I made my decision
'Cause you made your bed, sleep in it
Play the victim and switch your position
I'm through, I'm done
[Pre-Chorus]
So I cut you off
I don't need your love
'Cause I already cried enough
I've been done
I've been movin' on since we said goodbye
I cut you off
I don't need your love
So you can try all you want
Your time is up, I'll tell you why
[Chorus]
You say you're sorry, but it's too late now
So save it, get gone, shut up
'Cause if you think I care about you now
Well, boy, I don't give a f***
[Post-Chorus]
I see you tryna' get to me
I see you beggin' on your knees
Boy, I don't give a f***
So stop tryna' get to me
Tch, get up off your knees
'Cause, boy, I don't give a f*** about you
[Bridge]
No, I don't give a damn
You keep reminiscin' on when you were my man
But I'm over you
Now you're all in the past
You talk all that sweet talk, but I ain't comin' back
Cut you off
I don't need your love
So you can try all you want
Your time is up, I'll tell you why
(I'll tell you why)
[Chorus]
You say you're sorry, but it's too late now
So save it, get gone, shut up
(Too late now)
'Cause if you think I care about you now
Well, boy, I don't give a f***
(Boy, I don't give a f***)
[Post-Chorus]
I see you tryna' get to me
I see you beggin' on your knees
Boy, I don't give a fuck
So stop tryna' get to me (get to me)
Tch, get up off your knees
'Cause, boy, I don't give a f***