WATCH: Dua Lipa Works Her Merch Stand, Leaps On Fans, Then Gets Told Off...
21 March 2018, 10:17 | Updated: 21 March 2018, 10:27
To be fair, we'd do the exact same if we saw Dua backstage.
Dua Lipa is royalty. There, we said it.
So it comes as no surprise that when her tonnes of fans bump into her, they'll freak out. We just didn't expect to see Dua Lipa freak out back.
> 9 Dua Lipa GIFs That Perfectly Sum Up The Stages Of Your Ex Texting You
Backstage at her show in Sydney, the 'Hotter Than Hell' singer took a seat at her merchandise stand and greeted her fans; they were screaming... And Dua Lipa was screaming right back.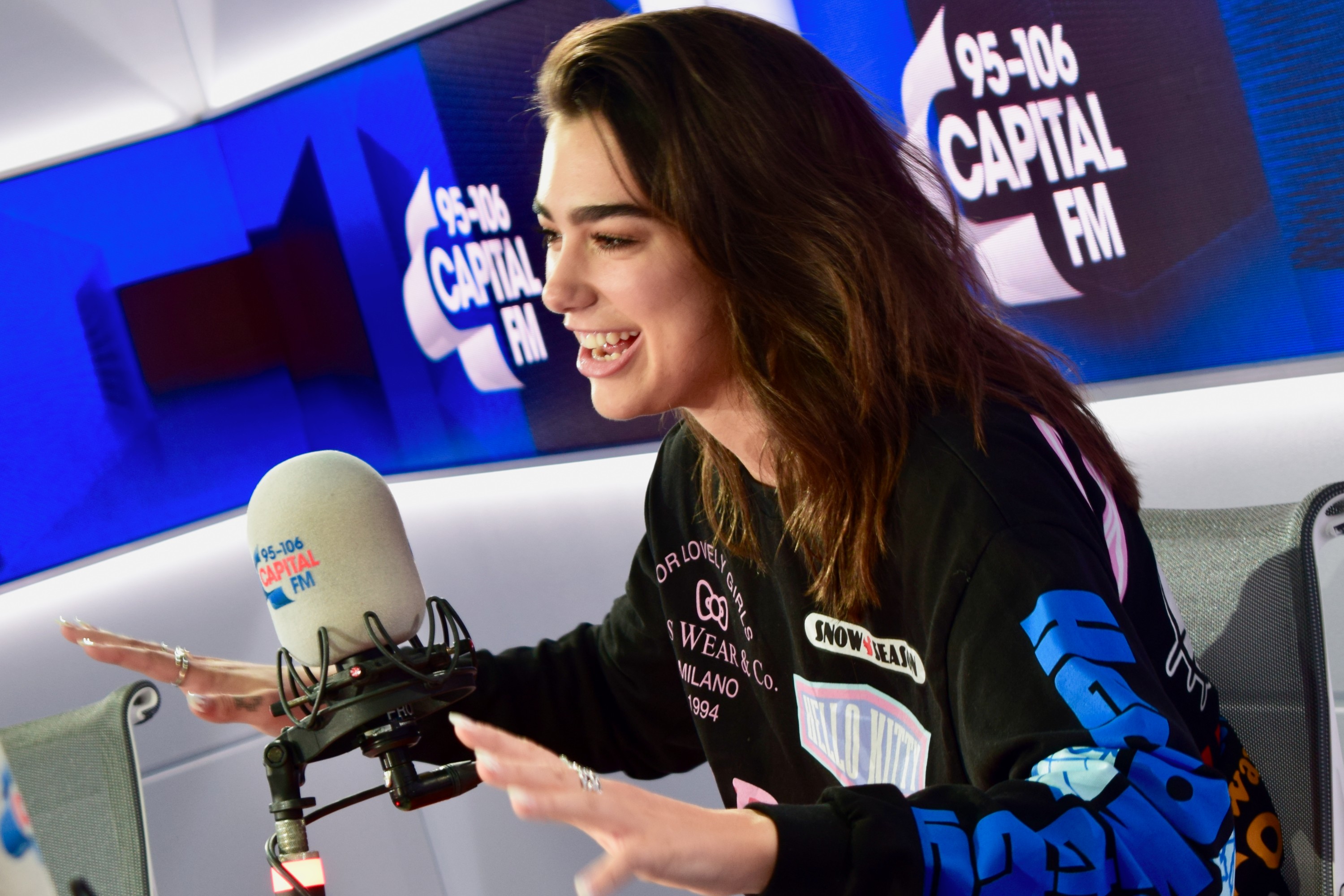 It even got to the point where Dua leapt on the desk and surfed it... Until one of her crew, Ben, stopped her and told her off.
Lol at me getting told off by Ben to not go too crazy SYDNEY IM EXCITED FOR TONIGHT https://t.co/TK5n54ESJ1

— DUA LIPA (@DUALIPA) March 21, 2018
We're just pleased one fan managed to capture this moment, because we kinda fell (even more) in love with Dua watching it.
> We've Got Loads Of Dua Lipa News And Videos Over On Our App, Just For Your Little Face!
Can we make sure all of the loos in Sydney are okay? We don't want Dua Lipa to get locked in one again...