WATCH: Roman Kemp Tried Setting Up Will Manning With #CapitalSTB's Dua Lipa, But She Had About 0.01% Of It
7 June 2017, 08:08 | Updated: 1 May 2018, 08:08
Prepare to wince in 3, 2, 1...
Dua Lipa stopped by our studio to chat all things #CapitalSTB - from performing on stage in front of tens of thousands of people, to what absolute anthems she's going to blast out. She did not expect to be on some weird Capital presenter version of 'Take Me Out'.
But then again, after Roman Kemp nearly got a blackout on the show, he probably just wants to see Will Manning fail too.
> "80,000 Is A LOT Of People!" Dua Lipa Is Ready To BRING IT To The Summertime Ball!
Roman started complimenting Dua Lipa; she has huge tunes - including 'Hotter Than Hell' and 'Be The One'; she has become an outright fashion icon; and, finally, she has thousands of fans... But none love her more than Capital's very own Will Manning.
If he's not listening to her album, he's messaging her about how much he loves her album. That's the relationship that is Dill Linning. (Okay, their 'ship name is a work-in-progress.)
So Roman took it upon himself to help his pal out, by flashing this picture to Dua...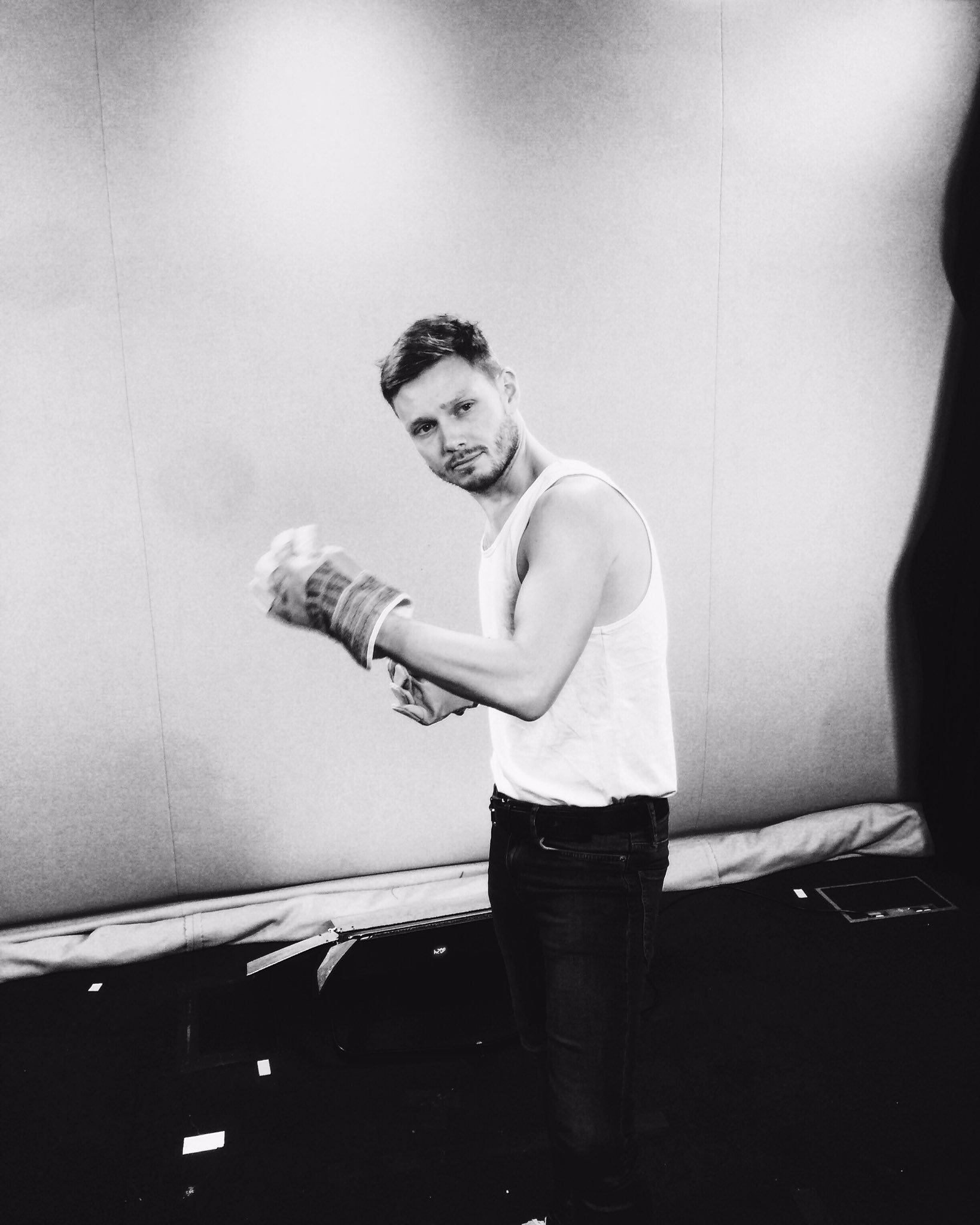 In. All. Its. Glory.
And you thought that was awkward? Dua didn't respond with "PHWOAR! I want to cuddle his face until it falls off". In fact, her exact words were "Please put that picture away..."
Ouch, Will. At least she didn't stumble horrifically when Roman asked if Will was her type. Oh wait. She did, didn't she? We'll, erm, move swiftly on, shall we?
> Don't Miss A Single Second Of Dua Lipa At The #CapitalSTB By Downloading Our App Right Now!
Just when Dua Lipa thought we couldn't go and ask her anymore awkward questions, we went and asked her "Have you ever got an injury when hooking up with somebody?"