Dua Lipa Might Have Broken Her Own Rules About Texting Exes & Fans Aren't Happy
22 January 2018, 14:28 | Updated: 16 May 2018, 15:40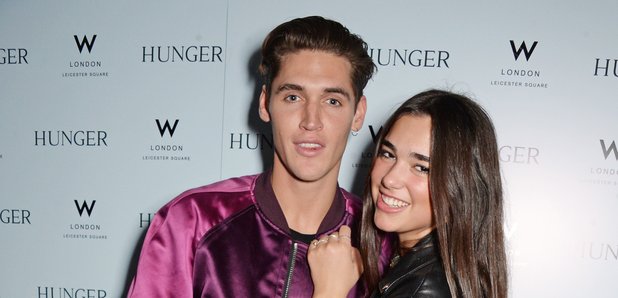 Dua Lipa is reportedly a single pringle once again...
Dua Lipa and her rockstar boyfriend Paul Klein have reportedly called it quits and the 'New Rules' singer is apparently already texting her ex, chef Isaac Carew, and people are not impressed.
Texting an ex is nothing abnormal, let's face it, rebounds are real. However, some fans think it's a bit rich of Dua considering her hit single New Rules is about doing everything in your power to NOT talk to or get back with an ex.
A source told a tabloid: "Dua and Paul had a really good time together but things just didn't work out.
"She is very positive about the situation though and has been pouring her emotions into her new album, which she has been writing in Jamaica and Los Angeles.
"The break-up has brought back memories of Isaac, who she split with this time last year."
"She has been messaging him again but she has been out of the country for the last few weeks so they haven't seen each other."
If these reports are true, some of Dua's fans are not impressed. One person tweeted: "DUA LIPA JUST GOT WITH HER EX-BOYFRIEND. SOMEONE FORGOT ABOUT THE DAMN RULES" while another quipped: "p**sed off that dua lipa can't even follow her own rules smh."
DUA LIPA JUST GOT WITH HER EX-BOYFRIEND. SOMEONE FORGOT ABOUT THE DAMN RULES.

— juls (@juloogy) January 22, 2018
"Dua Lipa is now back in contact with her Ex."

Them: What happened to new "NEW RULES" trolololol?!

Dua Lipa: IDGAF

— Jeham (@JehamButterBisc) January 22, 2018
name a scam: dua lipa s "new rules"

— princess (@ohcessa) January 22, 2018
"One, don't pick up the phone, you know his only calling cause his drunk and alone."

dua lipa: pic.twitter.com/5P1hx458vN

— christian (@rez4nii) January 22, 2018
Of course some loyal fans were quick to jump to the 22-year old's defence arguing that it's her life her rules. Which is fair enough.
So disappointed with Dua Lipa

— nicole (@nikolballado) January 22, 2018
Dua Lipa just swallowed her entire song. No more rules

— L o u u u (@ayolouuu) January 22, 2018
and dua liPA BROKE HER OWN RULES SHE'S CANCELLEDT

— Dan. (@REPUTAT1ONS) January 22, 2018
Meanwhile, Dua hasn't confirmed or denied the news yet but the last post on Instagram of her and Paul together was shared on his page on New Year's Day.
Here's hoping these two don't keep us in the dark for too long.
Seeing as Dua clearly doesn't give a f*** about her New Rules, now's definitely the best time to watch her IDGAF music video...