We Finally Know Why Dua Lipa Chose Kanye West Over Taylor Swift
1 March 2018, 10:49 | Updated: 16 May 2018, 15:39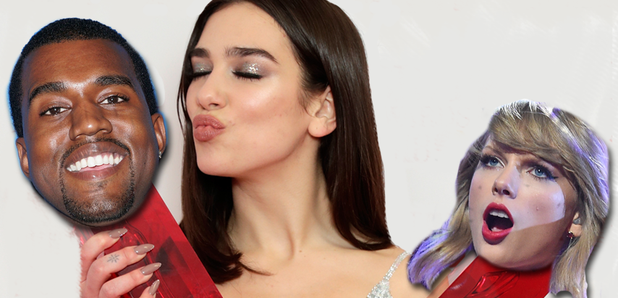 Taylor fans weren't too pleased when Dua picked Kanye over Tay Tay in an interview and bombarded her with snake emojis!
It's time to clear the air and put some things to bed... finally.
Back in 2016, Dua Lipa was asked in a quick fire interview with 'Total Access' to pick between Taylor Swift and Kanye West. She opted for Yeezy and it enraged quite a few Taylor fans.
> 9 Dua Lipa GIFs That Perfectly Sum Up The Stages Of Your Ex Texting You
Dua lipa choosing kanye over taylor omg we- pic.twitter.com/xeOY0icUFO

— (@katyfenti) November 18, 2017
The question was posed whilst Taylor and Kanye's ongoing beef was the biggest talking point in the music industry following that now infamous MTV VMAs moment and then Kim Kardashian getting involved in the whole thing.
But now Dua has explained exactly why she chose Mr West and tbh, she's not even sorry.
Speaking to Rolling Stone, Dua revealed, "I wasn't thinking about their beef. I was thinking about their music, and Taylor is amazing, but I'm such a Hip Hop fan that I would probably choose Kanye over anyone."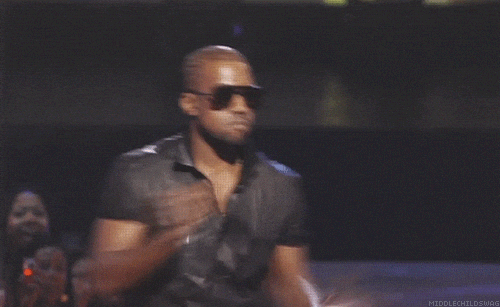 (GIF: Giphy)
Dua even went on to reveal the level of abuse a section of Taylor's fans subjected her to on social media after the video resurfaced.
She explained, "They were sending me snake emojis for, like, three days straight. They're like, 'I hope you die.' I'm like, 'Yo! I literally didn't say anything.'"
So this whole thing has taught us two things - Dua Lipa is a total Kanye West stan and we never wanna get on the side of Taylor Swift fans.
> Download Our Fancy New App For All The Latest Dua Lipa News!
Whilst you're here, check out Not3s' plans to ask Dua out soon...