Dizzee Rascal Feat. Teddy Sky - 'Love This Town' (Official Video)
18 October 2013, 11:22 | Updated: 27 March 2017, 16:31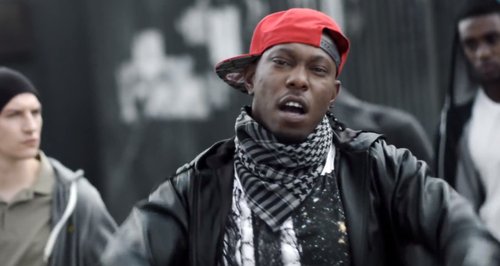 The UK rapper is back with a politically charged music video for his latest 'The Fifth' single.
Dizzee Rascal is back with the music video for his brand new single 'Love This Town'.
[[ This video has been removed ]]
The 'Bonkers' rapper heavily references the 2011 London riots in his latest music video, from the song taken from his album 'The Fifth'.
Dizzee is seen leading a gang through a London suburb who proceeded to do good deeds around the community, despite the locals' initial apprehension about them.
Among the group's humorously staged good deeds are washing a shops windows, recycling cardboard from an electronics store and rescuing a cat stranded on top of a phone box.
'Love This Town' is the latest track to be lifted from Dizzee's latest album 'The Fifth', following 'I Don't Need A Reason' and 'Goin' Crazy'.