Craig David– 'When The Bassline Drops' (Live At The Summertime Ball 2018)
9 June 2018, 21:13
Turns out the entire crowd at the #CapitalSTB know exactly when the bassline drops based on their reaction to Craig David's superb performance at Wembley Stadium.
It was the song that relaunched Craig David back into the UK charts after a brief hiatus and it sounded oh so good when he nailed it in front of 80,000 people.
'When The Bassline Drops' is an infectiously catchy banger than lights up any dancefloor – so you can imagine what happened when Craig dropped it in front of the heaving #CapitalSTB audience.
Craig's an artist who you can't help but love and this brilliant performance did nothing to change that – tbh it's made us love him even more, if that's actually possible!
Miss out on seeing the #CapitalSTB live this year? Not to worry – you can catch up with Craig David's top performance by watching the video above.
Craig David – Summertime Ball 2018 Setlist
Rewind
When The Bassline Drops
Fill Me In
Heartline
Nothing Like This
7 Days
Ain't Giving Up On You
I Know You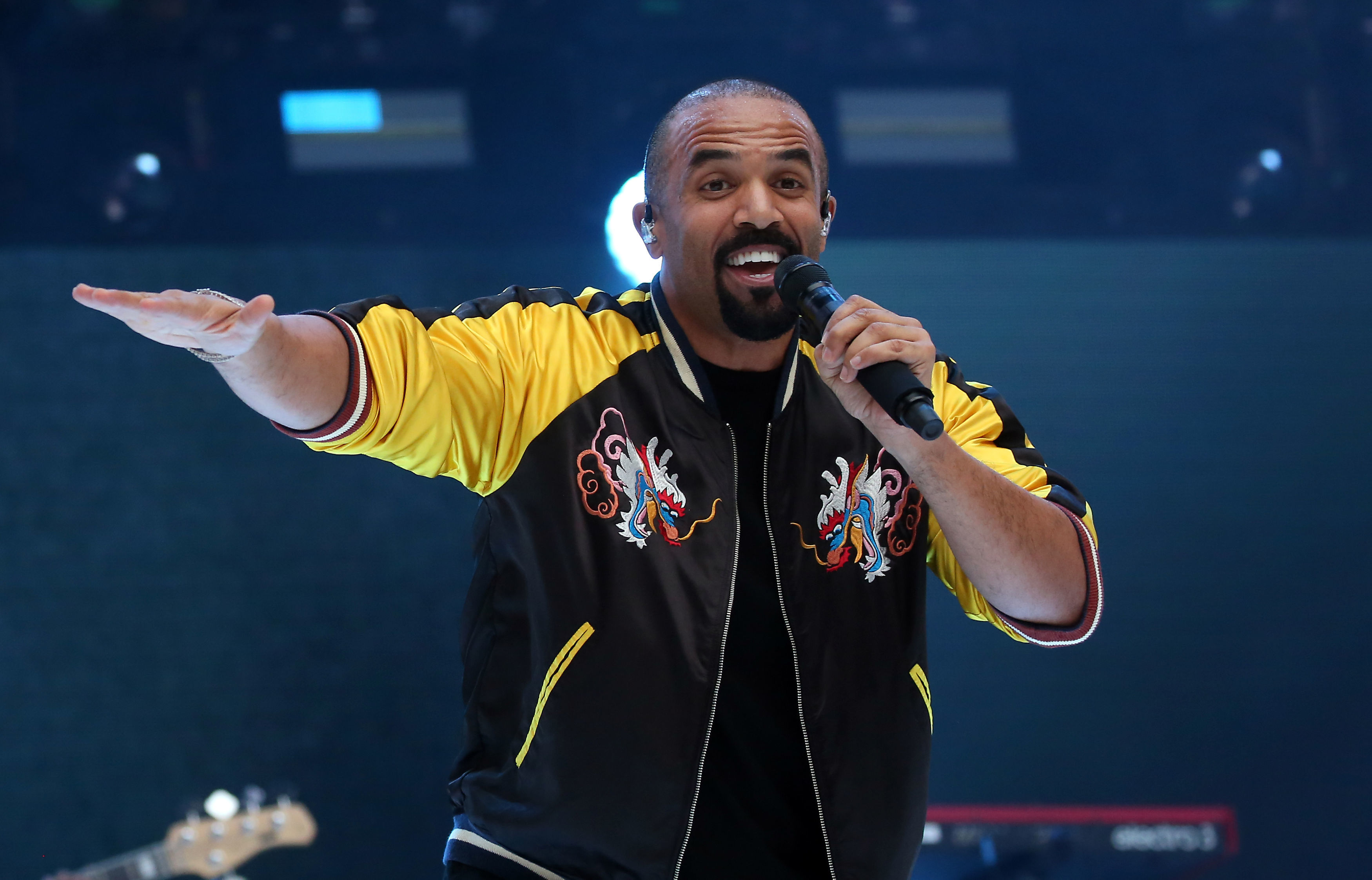 Craig David 'When The Bassline Drops' Lyrics
Yeah I see this, feels good around here
(Craig David)
All my ladies
(Big Narstie)
It's about to go down
(Ladies)
That garage sound
This is for my ravers, gettin' faded, faded
This is for my ravers, I know you waited, waited (bounce)
This one's goin' out, to all my people out there
Turn your speakers up, cause right now we're goin' in
Bringing you them vibes, ready for the weekend
Don't matter where you are as long as you're here with me
You have never heard about nothin' like this
Better listen up otherwise you're gonna miss
And I ain't even gassin' you
You have never heard about nothin' like this
Better listen up otherwise you're gonna miss
When the bassline drops you know what to do
All on your (doot) yeah, all over your (doot)
All on your (doot) yeah
(Sounds of the raving crew)
All on your (doot) yeah, all over your (doot)
All on your (doot) yeah
(Goin' out to all of my DJ's)
All on your (doot) yeah, all over your (doot)
All on your (doot) yeah
(Sounds of the raving crew)
All on your (doot) yeah, all over your (doot)
All on your (doot) yeah
(Goin' out to all of my DJ's)
Bass, fill a bad girl like a sandwich
2 bottle of mo' we still standing
This one's out to the Charlie Brown
I'm lovin' it, lovin' it, old school anthems
Smellin' like cocoa, butter and Versace blue jeans
Ben Sherman top with blue jeans
Goin' in, living my movie
Bentekkers, I'ma steppers
It was art how I dodged that badness
In the corner smoking the maddest, BDL
ASBO Britain, the sound of the streets comin' through your aeriel
(Craig David), Big Narstie, all over your
All on your (doot) yeah, all over your (doot)
All on your (doot) yeah
(Goin' out to all of my DJ's)
All on your (doot) yeah, all over your (doot)
All on your (doot) yeah
(Sounds of the raving crew)
You have never heard about nothin' like this
Better listen up otherwise you're gonna miss
And I ain't even gassin' you
You have never heard about nothin' like this
Better listen up otherwise you're gonna miss
When the bassline drops you know what to do
(Report to the dance floor)
All on your (doot) yeah, all over your (doot)
All on your (doot) yeah
(Goin' out to all of my DJ's)
All on your (doot) yeah, all over your (doot)
All on your (doot) yeah
(Sounds of the raving crew)
All on your (doot) yeah, all over your (doot)
All on your (doot) yeah
(Goin' out to all of my DJ's)