Craig David – 'Fill Me in' (Live At The Summertime Ball 2018)
9 June 2018, 21:19
Taking it all the way back to 2001, Craig David's live performance of 'Fill Me In' at the #CapitalSTB was an iconic moment in Summertime Ball history.
When track one on your debut album is 'Fill Me In', you know you're destined to become an absolute icon of the UK music industry.
It's a song that literally everyone knows the words to – and how do we know that, you might ask? Well if 80,000 people singing every single lyric doesn't prove it, we don't know what will!
He's your favourite artist's favourite artist and if this epic performance doesn't show you why, you're mustn't be paying attention!
Miss out on seeing the #CapitalSTB live this year? Not to worry – you can get filled in on Craig David's legendary performance by watching the video above.
Craig David – Summertime Ball 2018 Setlist
Rewind
When The Bassline Drops
Fill Me In
Heartline
Nothing Like This
7 Days
Ain't Giving Up On You
I Know You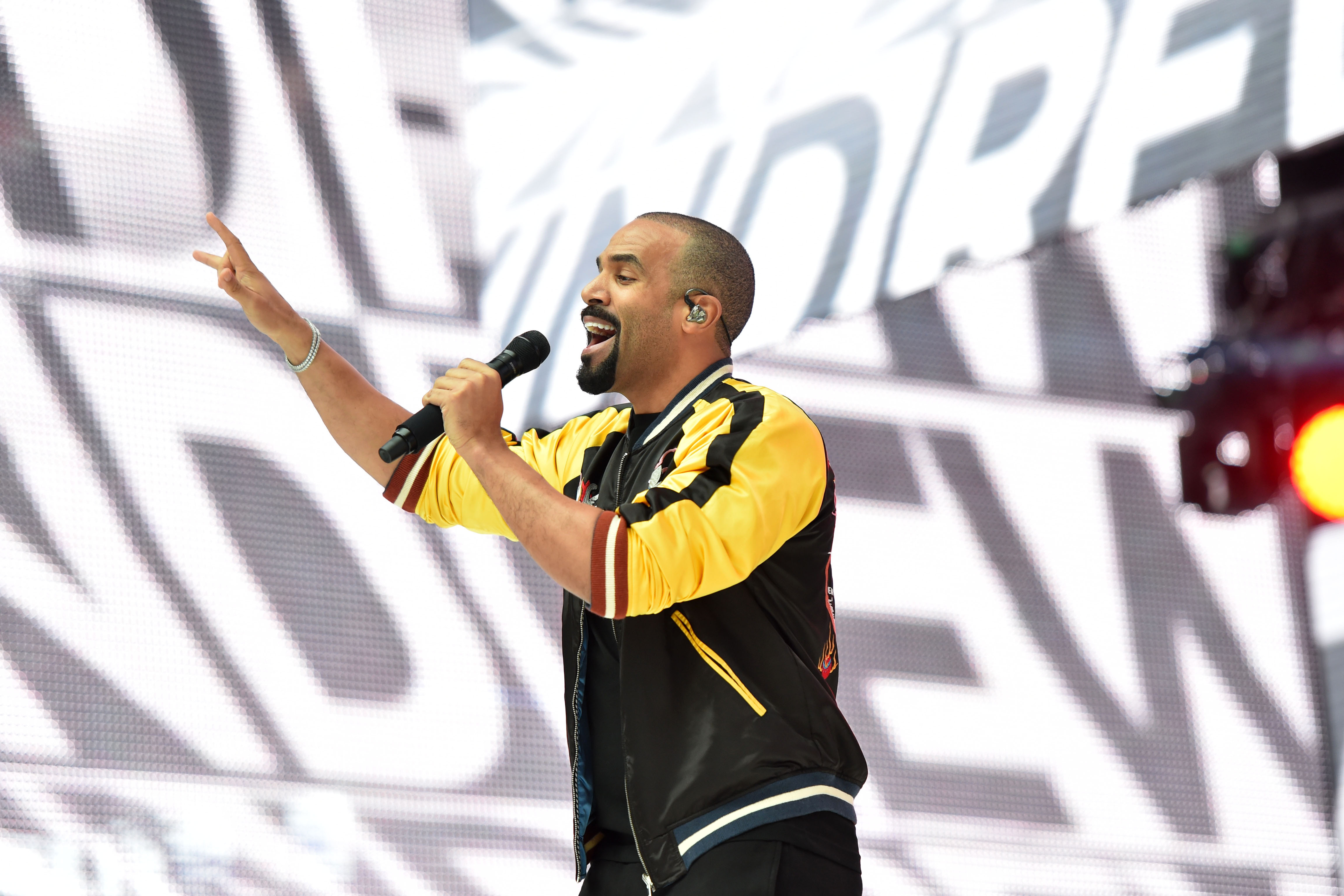 Craig David 'Fill Me In' Lyrics
All right
Come on
Can you fill me in (Let's talk about it)
I was checking this girl next door
When her parents went out
She phoned said, "hey boy, come on right around"
So I knock at the door
You was standin' with a bottle of red wine, ready to pour
Dressed in long black satin and lace to the floor
So I went in, then we sat down start kissing, caressing
Told me about jacuzzi, sounded interesting
So we jumped right in
All calls diverted to answer phone
Please leave a message after the tone
I mean me and her parents were kind of cool
But they ran a fine line between me and you
We were just doing things young people in love do
Parents tryna find out what we were up to
Saying why were you creeping around late last night
Why did I see two shadows moving in your bedroom light
Now you're dressed in black
When I left you were dressed in white
Can you fill me in
Calls diverted to answer phone
Red wine bottle, half the contents gone
When I returned, Jacuzzi turned on
Can you fill me in
Whenever the coast was clear and she'd ask me to come out
I'd say, "hey girl, come on right around"
So she knocked at the door
I was standing with the keys in my hand to the 4x4
Jumped in my ride, checkin' that nobody saw
The club we went in
We got down bounced bounced to the rhythm
Saw it was early morning
Thought we'd better be leavin'
So I gave you my jacket for you to hold
Told you to wear it 'cause you felt cold
I mean me and her didn't mean to break the rules
I weren't trying to play your mum and dad for fools
We were just doing things young people in love do
Parents tryna find out what we were up to
Saying why can't you keep your promises no more
Say you'll be home by 12, come strolling in at 4
Out went the girls but leaving with the boy next door
Can you fill me in
Wearing a jacket, who's property
Said you'd been queuing for a taxi
But you left all your money on the TV
Can you fill me in
All they seem to do is be checking up on you baby
Watchin' our every move, think some day they might approve baby
Why were you creeping around late last night
Why did I see two shadows moving in your bedroom light
Now you're dressed in black
When I left you were dressed in white
Can you fill me in
Calls diverted to answer phone
Red wine bottle, half the contents gone
When I returned, Jacuzzi turned on
Can you fill me in