WATCH: Christina Aguilera Dressed As Britney Spears, Miley Cyrus And Sia Is HILARIOUS
20 May 2015, 10:12
The Voice 2015 - Christina Aguilera: Master of Impressions (Digital Exclusive)
02:48
Xtina's impressions of everyone from Cher, Gaga and Shakira to her rival Britney Spears NEED to be seen.
We LOVE it when a celeb impersonates another celeb – and these superstar impressions from the one and only Christina Aguilera are some of the best we have seen in a long time.
In a newly released promo for The Voice USA, Xtina – who is a coach on the show – takes on a host of celeb alter-egos from Cher to Sia, and OF COURSE she also channeled her former rival Britney Spears.
The skit sees the other stars auditioning to be on the coaching panel – and we're pretty scared by how much Christina can channel Cher down to a tee!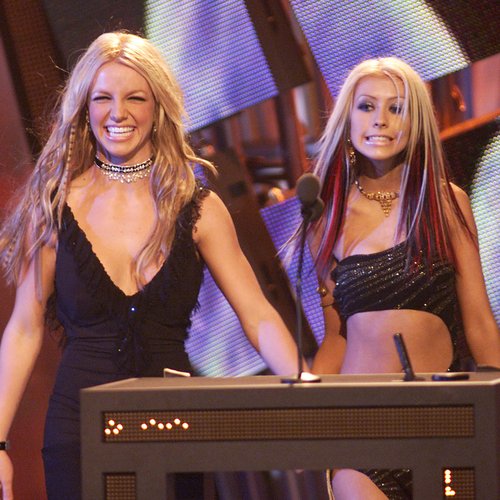 Dressed in their most iconic outfits, Christina dons Britney's 'Baby One More Time' schoolgirl outfit, Gaga's red spiky lace number and Sia's large wiggy hairdo.
It's not the first time Christina has channeled Britney – she recently did a singing impression of Ms Spears. We wonder what Britters makes of it?
The video was created to promote last night's season 8 finale of The Voice USA, but it's definitely one of our favourite celeb spoofs… ever!