Charli XCX Feat. Rita Ora - 'Doing It'
20 January 2015, 19:43 | Updated: 9 April 2015, 13:58
Watch the two UK superstars going on the run together in the exciting video for their team-up track.
Things all go a bit Thelma & Louise in the eye-catching video for Charli XCX's single 'Doing It' alongside UK superstar Rita Ora.
The rising artist has teamed up with 'I Will Never Let You Down' star Rita for the track, her latest solo offering, and the pair are seen going on the run together in the song's official promo.
From holding up a convenience store with water pistols to driving around in a giant pink barbie-style truck, the video is a treat for the eyes and complements the pop anthem just right.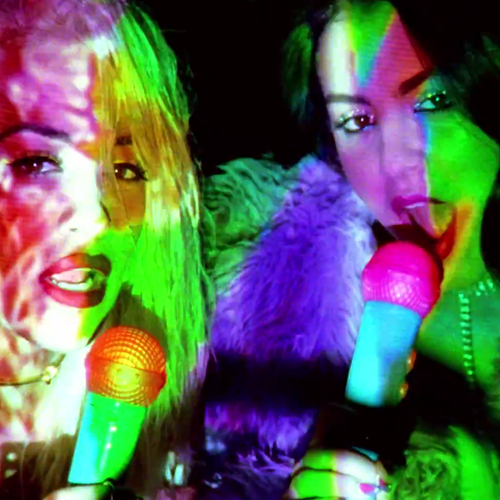 'Doing It' is the latest single to be lifted from Charli XCX's debut album 'Sucker', out in the UK on 16th February, after 'Boom Clap' and 'Break The Rules'.
You may also like...