WATCH: Cee Lo Green's Now Totally Denying It Was Even Him In That Gold GRAMMYs Suit... WTF?!
16 February 2017, 13:54
CEELO GREEN -- A Gold Me At the Grammys? YOU MUST BE CRAZY! | TMZ
01:19
Even if it looks 1,000% identical to him...
Imagine you're Cee Lo Green. It's been four days since you wore a golden suit that got every single human on Twitter going into a frenzy. No-one's going to remember how you looked at the 59th Annual GRAMMY Awards, will they?
Well, it turns out that they are. One reporter caught the 'Forget You' singer heading into his car, and when quizzed on his bold choice of outfit, Cee Lo simply replied by saying that it wasn't even him. Despite it looking suspiciously EXACTLY like Cee Lo. Hm...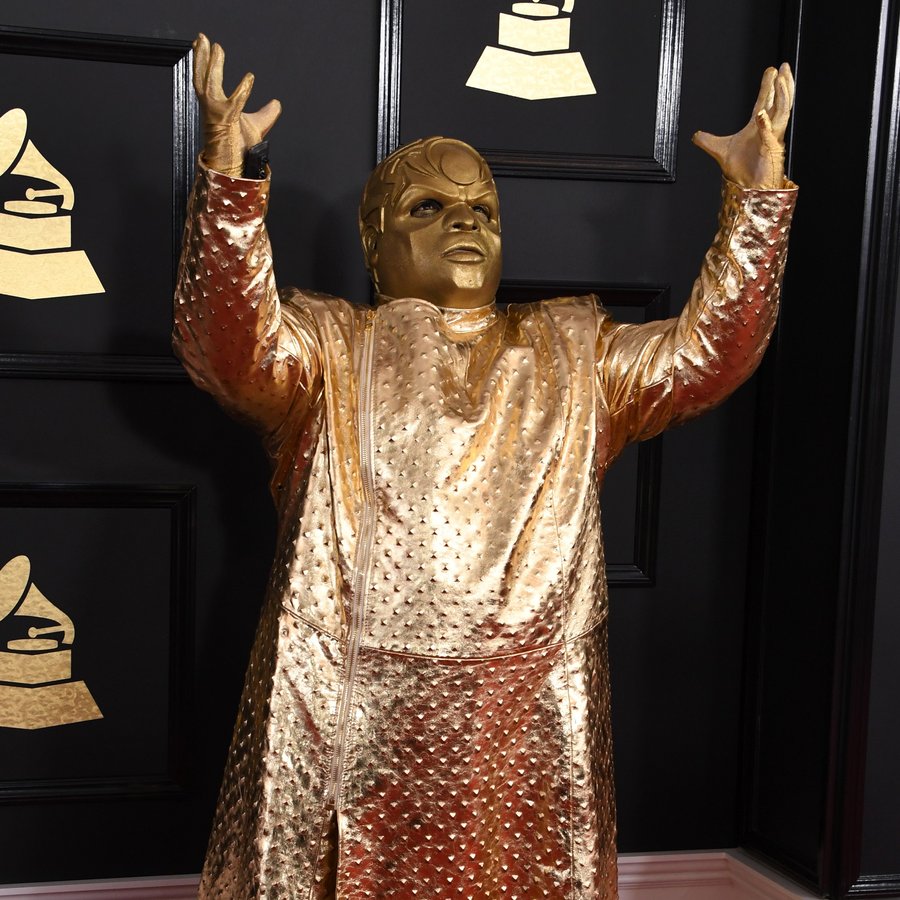 Pic: Getty
When the reporter complimented Cee Lo on his gold suit, Green responded with "Which one?". Y'know - the gold suit that you were wearing, we dunno, a matter of days ago in front of thousands and thousands of people? That gold suit.
The paparazzi then mentioned Cee Lo's alter ego, Gnarly Davidson, which some believed was debuted in the golden suit on February 12, 2017, but Cee Lo then said "That's somebody else altogether, man. I heard a lot about the guy, all the trouble he's making… I'm becoming a fan; he doesn't like me as much though."
He even denied to being at the GRAMMYs altogether. It turns out that every single person who thought it was Cee Lo was probably just wrong. Sure... And water's not wet.
You May Also Like...